LindaD

Missouri USA
Member since 2/25/04
Posts: 4
Skill: Intermediate



Date: 7/1/05 12:47 PM

Hi everybody,

I'm thinking I'd like to have a place so others could see my photos. I know lots of people have yahoo, ofoto, etc, and other people have their own website. And some people just post a picture when they want to share.
How do these photo hosting places work, what should I look for? Or is it easier/cheaper/better to have a personal website?
I think I would be better off with a hosting place where I just upload photos and add verbage, maybe have different "albums". So, what's the skinny on these places?

------
LindaD

Liana


Nebraska USA
Member since 8/31/03
Posts: 888
Skill: Advanced



In reply to LindaD

Date: 7/1/05 1:37 PM

Hi Linda,

I use Pbase. It's a site that was begun for serious photographers to post their photos, so their main thrust is to give you the ability to show your work well. The photos you upload are available for viewing in several sizes, so if you want the detail to show, it's available to be seen. That's my main beef with Ofoto, Yahoo, etc. The photos are fairly small, and you can't see what 's really going on.

Pbase is not a free site, but their prices are extremely competitive. You get a month free trial, and if you sign up you get 300 megabytes!! for $23/year. You can arrange your photos in as many galleries (albums) as you like. You can add text, have any background you like, etc. It's very easy to use, and very versatile.

Here's a link to my galleries to give you an idea of what you can do. I am not particularly computer savvy, but this is easy, and if you are computer savvy, you can be much fancier than I am.

------
Liana
http://sewintriguing.blogspot.com/
http://artisanssquare.com/sg/
http://www.pbase.com/lianasews

LoriB


Germany
Member since 4/23/02
Posts: 1049
Skill: Intermediate
Body Type:




Date: 7/1/05 2:05 PM

I have pictures on the web in a variety of places. Some places don't allow you to link to the pictures, so read the agreement. I think this is the case with the free sites - they make their money off prints and other photo items but they limit how you can use your photos on the internet.

Kodakgallery(formerly Ofoto):
Pro: free, good for large albums of pictures, share with nonmembers by emailing to friends and family (if they're members they can see all of your albums in one place), it's private
Con:not allowed to link to the pictures (it's in the agreement), picture size is controlled by them and is rather small, pictures are not viewable to internet public

Flickr (signed up but haven't used yet)
Pro: limited uploads per month are free, can link to pictures, variety of settings for making pictures viewable to internet, able to view different photo sizes
Con:you see everyone elses pictures which may not be suitable for all ages

Yahoo photos
Haven't used this in a while - I think it's now similar to Kodakgallery. I had trouble linking to pictures, probably because they don't allow it - I haven't gone back to read the agreement again.

Upload directly
If you have webspace from your internet service provide (such as Earthlink), you can ftp pictures
Pro:Full control over sizes and viewing, can link to your heart's content
Con:Some computer skill needed to upload and organize, open to public unless you write your own protection, limited space.

I have a blog where I write about sewing, knitting and other stuff and like to post pictures to it. For that I upload pictures to my Earthlink space and link to them there.

I use my Kodak account for the vacation pictures and family stuff that we want to let friends and family view. This seems to be an excellent way to share photos with select people.

As far as PR pictures of things I've made, I either upload to my PR photopage (which is nearly full) or to my Earthlink space. I can buy more space on the PR photopage but I don't need to yet.


-- Edited on 7/1/05 5:17 PM --

------
Lori (visit my blog at: http://monkeyroom.blogspot.com)

AnneM


Contest Committee
Member since 7/30/02
Posts: 7407
Skill: Intermediate



Date: 7/1/05 2:42 PM

Hi Linda.

First, as a FoPR you can upload pictures directly to this site. Check out the FAQ for more info.

Also, check with your ISP (internet service provider). You might get a webpage free, particularly if you have a broadband connection (DSL or cable modem). You could use that space to store your pictures, or create a full blown web site for yourself.




------
With a great wardrobe that's still in the flat-fabric stage.

mudcat


USA
Member since 1/17/02
Posts: 728
Skill: Advanced



Date: 7/1/05 2:43 PM

I use flickr (I actually paid for two years so I don't have any limits on uploading). I use it for when I have a lot of pictures to load (like from taking a trip or whatever) though I've not really put that much up. Another con to flickr is that it was purchased by someone (yahoo I think). I hope they don't ruin it's quirkiness. Looks like the employess are moving from Canada to California. It seems like so many of the other places like yahoo, etc are fraught with permission problems to the picture links.

I also detest msn. When people pay for msn their account I find it offensive that they have to have ads on their personal Web sites. I have cox but only use it for photos when I'm selling on eBay. It's way too kludgy for a personal site.

I put my sewing stuff on my own site. I admit my gallery is poorly organized. I keep thinking I'm going to put everything in a database and make it more dynamic with thumbnails and slideshows but I just don't feel like coding in my free time (since I work in IT it feels too much like work). As it is I barely keep up with the site anymore.





-- Edited on 7/1/05 3:45 PM --

LindaD

Missouri USA
Member since 2/25/04
Posts: 4
Skill: Intermediate



Date: 7/1/05 10:02 PM

Liana,LoriB,AnneM and Mudcat, thanks for all the info!! Liana, I just lost about *2 hours * looking at photos on Pbase.
What a stunning website!..
I need to think more about what I want as far as posting photos.
I think a personal website is more than I can handle and get set up.
I just want a place to post photos so that
people can easily access them, and I can link to them. I want to be able to make the size large enough see details.
I'm not worried about getting a free sight; I'd rather pay a reasonable fee and not have all those popups.
Thanks again,
LindaD


------
LindaD

mudcat


USA
Member since 1/17/02
Posts: 728
Skill: Advanced



Date: 7/2/05 4:34 PM

Hmm, that PBase looks good. And, the URLs are short (a plus in my book).

Update:
After spending a half hour signing-up and uploading to test it out I have to say PBase is great (thanks, Liana!) The biggest plus is that it does a better job of handling the photo sizing than flickr (as much as it pains me to say this because I like flickr). on the other hand flickr has the slideshow mode which PBase doesn't. It's a trade-off.





-- Edited on 7/2/05 6:21 PM --

Alissa

California USA
Member since 7/25/04
Posts: 141
Skill: Intermediate



In reply to mudcat

Date: 9/5/08 5:40 PM

I know this is several years later, but for anyone reading this, PBase does have slideshows now!
Printable Version
* Advertising and soliciting is strictly prohibited on PatternReview.com. If you find a post which is not in agreement with our Terms and Conditions, please click on the Report Post button to report it.
Online Class
Put it on the Bias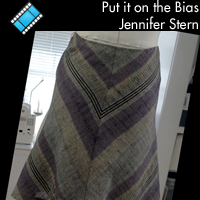 Online Class
Sewing Basics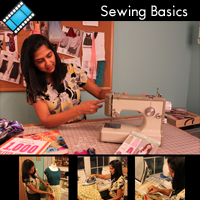 Simplicity 2441

by: unfinished...
Review
Simplicity 2375

by: DCDeigns07...
Review
You Sew Girl Beauty Case Pattern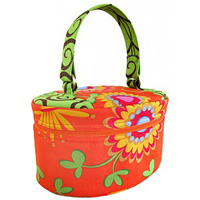 Pattern Details
Victoria Jones Collection Happi Coat & Hanten (230)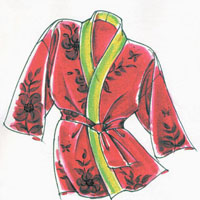 Pattern Details