Sew Whatever


UNITED KINGDOM
Member since 5/24/10
Posts: 864



Date: 2/1/14 9:49 AM

This thread is about the new contest for 2014: New to Me Pattern Company Contest. It begins on the 16th of February and finishes on the 15th of March, but discussion about ideas, questions about other's experience of a pattern company, or clarification of the rules can take place til then! When the contest begins, I will edit this message to add links for where to enter your garments and how to see the garments in the gallery.

To join the contest

Gallery of contest entries

Where to enter items after you have done the review

Contest Report

Edit: New Independent pattern companies a link to a PR member's blog with a list of newer pattern companies

I am Sew Whatever, but you can call me Sandy. I live in the UK, so keep that in mind if you are waiting for an answer and I have gone to bed!

I love this contest section of Pattern Review. I think it is so special how the Contest Committee collects ideas and feedback from members to keep the contests fresh and find ways to improve some of the popular ones. I think you will like the extra challenge this new contest sets for you.

I am looking forward to finding out, through your experiences in this contest, about some of the newer independent pattern companies that I have heard about. And perhaps a new perspective of the 'Big Four' from members who haven't tried them in the past.

Also something to keep in mind when you are planning... a reminder that February has only 28 days. So, you have 2 or 3 days less than your normal month of contest sewing.

So, without more blather, here are the rules as set up by the Contest Committee. I will add info on the Prizes when that is announced.

New to Me Pattern Company Contest

Feb 16 – March 15 2014

Have you ever come across a pattern company that has the BEST patterns but you haven't had the time or inclination to sew them? Are you afraid to try a pattern that doesn't already have reviews on Pattern Review? Do you have a stack of BurdaStyle or Patrones pattern magazines but haven't even traced off even one simple skirt?

Maybe your downloaded pattern file folder has reaped the benefit of the eruption of Indie pattern companies, but they sit there, unused! If any of those descriptions fit you, then this is the contest for you!

The idea behind the New to Me Pattern Company is to sew a pattern from a company that you have never tried before. Doesn't February sound like the perfect time to become a trailblazer?!

Here are the rules…
1. Sew a pattern from a pattern company that is new to you. You must not have ever sewn anything from that particular pattern company before.

2. The patterns may be already in your stash, may be purchased prior to the contest starting or purchased during the duration of the contest.

3. The pattern must be made for an adult. Children's patterns, Home Dec or Craft patterns are not eligible for this contest.

4. Eligible patterns…these are examples only.
• "Envelope" patterns - i.e. Vogue, Simplicity, Jalie, StyleArc
• Downloaded patterns – i.e. FehrTrade, Lolita – either free or purchased patterns
• Pattern Magazines – i.e. BurdaStyle, Patrones. Individual issues do not count. For example- if you sewed a garment from BurdaStyle 08-2013, then you may NOT use ANY BurdaStyle magazine as your entry.

5. Patterns NOT Eligible…these are examples only
• Patterns from a pattern company that you have sewn from before- even if you did not review them on PR.
• Tutorials that do not include a pattern. -
*"Cut a 12 x 12 inch square" is not considered a pattern
• Self drafted patterns

6. Regarding Books - I.e. Pattern Magic, Alabama Chanin, Colette Sewing Handbook. If there is a PATTERN included in the book AND you have never sewn from that book OR THAT SERIES OF BOOKS, then it is eligible.
For instance if you sewed an article from Pattern Magic 1, then you cannot enter an article made from Pattern Magic 2.

7. As usual in PR contests you may not begin your garment before the start date of the contest- February 16th. You may trace or muslin before the contest begins.

8. You must write a complete review by the deadline, and include photos in the review.

9. If the Pattern Company you use is not yet in the Pattern Review dropdown list please let the Contest Manager know. Please give her enough notice to ensure it is added in time.

10. The Contest Manager has the final authority on the eligibility of patterns. Please contact her if you have any questions regarding the pattern you want to use.


General Rules for all Contests

1.All reviews must be entered for submission by 11:59 PM Eastern Time on the last day of the contest. It is suggested to start your review as a Work In Progress (private or public) so that you can get any bugs ironed out prior to the deadline.

2. Patterns MAY be muslined prior to the start of this contest however; fabric for contest garment may NOT be cut prior to the start of the contest. Fabric may be pretreated before the start of the contest.

3. Items intended for sale, or for which you were or will be paid to make, do not qualify for any contest, but items made for charity are welcome.

4. Unless otherwise stated in the rules, all reviews written for a contest entry must include a picture of the entry, preferably on a live model.

5. Interpretation of rules is subject to the discretion of the contest manager and the contest committee.

Contest Eligibility:
1. Any member of Pattern Review, either paying (FoPR) or non-paying, who is a registered member on the site before the contest begins is eligible to enter.
2. Any member of Pattern Review, either paying (FoPR) or non-paying, who's been a registered member on the site for 90 days prior to the end of a contest is eligible to vote in a contest.
3. Any member who's won first place in a contest on Pattern Review that ended in the previous four-month period is ineligible to win another contest (during that four-month period).

The first, second and third place winners will be decided by member vote. Prizes will be awarded to the first and second place winners.

Prizes for the contest:

Sponsored by Stitch Magazine.

First Prize: A yearly subscription of Stitch Magazine.
Second Prize: A yearly subscription of Stitch Magazine.

Voting guidelines:

Each member can vote on up to five entries.

Voting will begin 2 days after contest closes and will close 7 days after voting starts.

Voting Starts : 03/18/2014 Ends: 03/24/2014

Because of the high quality of the garments we're seeing entered in PR Contests, we're setting forth some guidelines that may help you choose when voting. Consider how well the entry fulfills each of the following criteria in order to narrow down your votes:
1. Does the garment clearly reflect the pattern's line drawing?
2. How well does the garment fit the criteria stated in the contest rules? How well does it fit the spirit of the rules?
3. Are the construction methods, including but not limited to seam finishes, lining techniques, etc, well suited to the design? To the fabric?
4. Is the fabric choice well suited to the design? Are the lining and interfacing choices appropriate?
5. Is the review complete and well written?
6. Taking into account the stated ability level of the entrant, how well does the garment fit?
7. Creative points. You may choose to give extra credit here for an entry that reflects additional creativity (embellishment, fabric choice, etc.) while staying within the nature of the original pattern.
8. Complexity of the project. Relate this to the skill level of the participant. If a participant is a beginner then a princess seam may get the same complexity level as an underarm gusset gets for an advanced sewer. This is purely subjective, but a complex garment might garner more points than a simple one if a tie-breaker is needed.
-- Edited on 3/18/14 11:55 AM --

------
Sandy in the UK
A practitioner of the Chop, Chop, Sew, Sew method of sewing
(otherwise known as Make It Up in Your Head!)

Sew Whatever


UNITED KINGDOM
Member since 5/24/10
Posts: 864



Date: 2/1/14 9:50 AM

This post will be the collection point for rule and question clarifications.

If there are any questions regarding rules, clarification or any other issues that arise, I will add the question and answer here. That will save you from having to scroll through numerous pages of discussion for answers!

Have fun!



Quote:
Would BurdaStyle magazine patterns be considered the same company as the Burda envelope patterns? I have a few BurdaStyle patterns in my sewing queue and they would be my first from the magazine patterns. But I have sewn the Burda envelope patterns in the past.



The Burda magazine patterns are considered different from the envelopes. Some of them are the same- issued in the mag first, then as a pattern, but since the techniques are different, we will call them different.
On the other hand, a downloaded Simplicity is the same as an envelope version. so not allowed.



Quote:
I have a question. How much can be altered from the original pattern? There is an amazing jumpsuit that I plan on sewing from Manequim, but I'll need to grade it up a size. Also, it's wide leg, which probably won't be too flattering on me, so I'm planning on slimming the legs down.



As I said...
I would imagine grading and fitting would be fine because that is you working out how that pattern company works for you. And I think simple changes like width of leg would be fine. But completely changing style lines, etc would be more like using the pattern as a jumping off place and the actual experience of it as drafted would be missed.

And just to clarify further:
Changes will be allowed as long as the integrity of the draft and style of the design remains the same. ie: that you would still be able to follow the same directions to make your item.
So, changing a dress to a skirt is not allowed, but grading and slimming- or widening a leg would be fine.



Quote:
Suppose I'd want to enter more than one item, should they be both of different new-to-me-companies or can I make 2 patterns from the one that was new to me?



You can do more than one entry, (keeping in mind that you will be competing against yourself!) But it would have to be from 2 different new-to-you pattern companies. Then it will be level playing field for the other makers whose entries will be their first from a particular company.



Quote:
This is for my (fussy) eldest DD so I think I will make a toile before the start of the contest to confirm any sizing and fit issues. I am assuming that since this is an adult pattern it is still ok under the contest rules to sew for an almost adult child?

...she is 16, nearly 17, and has been wearing adult clothes for several years now.



"As long as the pattern is sewn from an adult pattern and is not drafted down in size significantly, it will be considered eligible."

So sewing a size 4 may fit a 12 year old, but as long as it is an adult size pattern, it would be eligible.




Quote:
if I have previously muslined a different pattern from that company but did not proceed with making it, does that eliminate that company?



Yes...or it depends...
Yes, because others have the option to muslin prior to the start. If it indeed was just a muslin then that should be fine.

However, a wearable muslin would be questionable because you have worked with the pattern enough to know if you can wear it and would tweak it a little another time. So, if any issues with the pattern have been worked out to the point that you can wear the muslin, then No. It gives you an unfair advantage.



Quote:
I am planning to make the new Rose Hip Tights by Disparate Disciplines, but am not sure if these are eligible for the contest.
I can't see anywhere that mentions accessories (are tights accessories??) are excluded, but know they often are for contest purposes.



and


Quote:

I hope you are able to enter these -- I'll be waiting for your review. Making my own tights is on my "to do" list.
I just finished tracing Jalie 3027 View C. I think I'm just going to make them straight up for the first time and then adjust from there. I so want tights that fit well and that I can dance in without having to run to the bathroom at every break to hike them back up.




The answer:
Okay as long as the tights are the feature. For instance plain black tights with a killer tunic would draw more attention to the top and might win votes just because the outfit looks good, not because the tights were stellar.

So I am thinking that your photos really need to focus on the tights, and maybe styled with something quite neutral.



Quote:
I see that the rules say the pattern has to be sewn for an adult. Does that mean it has to be clothing? I have a large bag pattern I have been wanting to make for myself, but not sure if that's eligible.


The answer:
We didn't specifically say no accessories, but the intent was for clothing. So no to the bag. It gets too difficult for people to vote if there are many different kinds of items
-- Edited on 2/28/14 7:45 AM --

------
Sandy in the UK
A practitioner of the Chop, Chop, Sew, Sew method of sewing
(otherwise known as Make It Up in Your Head!)

SheBear0320


Advanced
Manitoba Canada
Member since 4/8/08
Posts: 4058



Date: 2/1/14 10:26 AM

Would BurdaStyle magazine patterns be considered the same company as the Burda envelope patterns? I have a few BurdaStyle patterns in my sewing queue and they would be my first from the magazine patterns. But I have sewn the Burda envelope patterns in the past.

I know I have a top from Brensan Studios in my queue as well but it was a "closer to warm weather" pattern -- but I could move it up in the queue if necessary for the contest.


Look forward to seeing the results of this contest -- and discovering more "New to Me" pattern companies.

Thanks for managing Sandy.



------
Sheila
"sewing very slowly to fill an empty closet"

2014 Stash Busting Sew-Along:
73.125 yards sewn (as of 10/21/14)
135.5 yards purchased (as of 10/21/14)


Sew Whatever


UNITED KINGDOM
Member since 5/24/10
Posts: 864





In reply to SheBear0320 <<



Date: 2/1/14 2:23 PM

Quote:
Would BurdaStyle magazine patterns be considered the same company as the Burda envelope patterns?



Hi SheBear,
I will ask.

As this is a new contest, I am trying to be sure I am on the same wavelength as the Contest Committee...make sure we are doing what they had in mind.

I mainly do self-drafting, so I am not sure whether the magazine and envelope patterns have a comparable difference.

Thanks for suggesting an alternative if this one doesn't work!
Sandy


------
Sandy in the UK
A practitioner of the Chop, Chop, Sew, Sew method of sewing
(otherwise known as Make It Up in Your Head!)

Sew Whatever


UNITED KINGDOM
Member since 5/24/10
Posts: 864





In reply to SheBear0320 <<



Date: 2/2/14 9:05 AM

Hi SheBear,
This is the answer:
The Burda magazine patterns are considered different from the envelopes. Some of them are the same- issued in the mag first, then as a pattern, but since the techniques are different, we will call them different.
On the other hand, a downloaded Simplicity is the same as an envelope version. so not allowed.

So get that pattern ready!

------
Sandy in the UK
A practitioner of the Chop, Chop, Sew, Sew method of sewing
(otherwise known as Make It Up in Your Head!)

SheBear0320


Advanced
Manitoba Canada
Member since 4/8/08
Posts: 4058





In reply to Sew Whatever <<



Date: 2/2/14 10:12 AM

Thanks for getting the answer -- I found the perfect pattern for a jacket I want to make in BurdaStyle 11-2013 so now I can make plans. This will be the first time I've ever traced from BurdaStyle so glad that I have a couple of weeks to prep and do fitting changes (which I know there will be).

Now to just finish up my 2 skirts today so I can get started on the prep for this contest.



------
Sheila
"sewing very slowly to fill an empty closet"

2014 Stash Busting Sew-Along:
73.125 yards sewn (as of 10/21/14)
135.5 yards purchased (as of 10/21/14)


aaltje


Intermediate
NETHERLANDS
Member since 8/22/11
Posts: 87



Date: 2/2/14 10:37 AM

Although I am still working on my LWD for that contest, I do have a hurdle to take with regard to Simplicity and New Look patterns. In the Netherlands we have Simplicity magazines with multiple patterns inside from previous Simplicity and New Look collections. I have had these magazines in my stash for quite some time and do buy new ones now and then, but have never made any pattern from the magazines nor Simplicity/New Look pattern envelopes in general. I'd love to find out the fit and fitting challenges, so this contest and its timing are perfect!

michelle_01


Intermediate
Georgia USA
Member since 3/23/04
Posts: 249



Date: 2/2/14 1:39 PM

I have a question. How much can be altered from the original pattern? There is an amazing jumpsuit that I plan on sewing from Manequim, but I'll need to grade it up a size. Also, it's wide leg, which probably won't be too flattering on me, so I'm planning on slimming the legs down.

BTW, here is a link to the amazing jumpsuit that I'm in love with

http://3.bp.blogspot.com/-CEru54gnEqo/UoDNt0k5bLI/AAAAAAAAN68/UxShn5_LjK4/s1600/IMG_0523.JPG

and

http://3.bp.blogspot.com/-Zb99vGxRQbQ/UoDOSq-8M-I/AAAAAAAAN8U/58R-K8EnmHs/s1600/IMG_0535.JPG



-- Edited on 2/2/14 1:45 PM --
-- Edited on 2/2/14 1:46 PM --

Sew Whatever


UNITED KINGDOM
Member since 5/24/10
Posts: 864





In reply to michelle_01 <<



Date: 2/2/14 2:03 PM

Quote:
I have a question. How much can be altered from the original pattern? There is an amazing jumpsuit that I plan on sewing from Manequim, but I'll need to grade it up a size. Also, it's wide leg, which probably won't be too flattering on me, so I'm planning on slimming the legs down.




What a good question! I didn't think of that part. I will ask about how much something can be changed.
I would imagine grading and fitting would be fine because that is you working out how that pattern company works for you. And I think simple changes like width of leg would be fine. But completely changing style lines, etc would be more like using the pattern as a jumping off place and the actual experience of it as drafted would be missed.
But I will check to make sure.

Here are your links made 'clickable'. The jumpsuit does look quite interesting!
jumpsuit photo

jumpsuit line drawing
-- Edited on 2/2/14 2:04 PM --

------
Sandy in the UK
A practitioner of the Chop, Chop, Sew, Sew method of sewing
(otherwise known as Make It Up in Your Head!)

fourkid


Intermediate
Member since 8/30/08
Posts: 1636

2 members like this.




Date: 2/2/14 2:36 PM

I like the parameters of this contest - and so appreciate how each contest so far has been given lots of lead in time! Thank you.

I am planning to do the Folkwear walking skirt for the Inspired by the Movies contest, and then for this contest finally delve into all those Hot Patterns I have stashed, but never made ::sigh:: and make a top to go with the skirt. I am thinking for this skirt of making the Miss Moneypenny Pussycat blouse (OOP) - or the Maharajah Jacket.

------
Blessings,
Patti
http://poured-out.blogspot.com/
http://homeschooling-imperfectly.blogspot.com/


Printable Version
* Advertising and soliciting is strictly prohibited on PatternReview.com. If you find a post which is not in agreement with our Terms and Conditions, please click on the Report Post button to report it.
Online Class
Clone Your Favorite Garment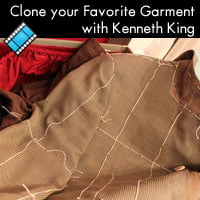 Online Class
Sewing Basics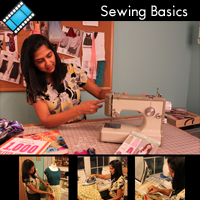 McCall's 6078

by: JEH
Review
Sewing Workshop Tosca Dress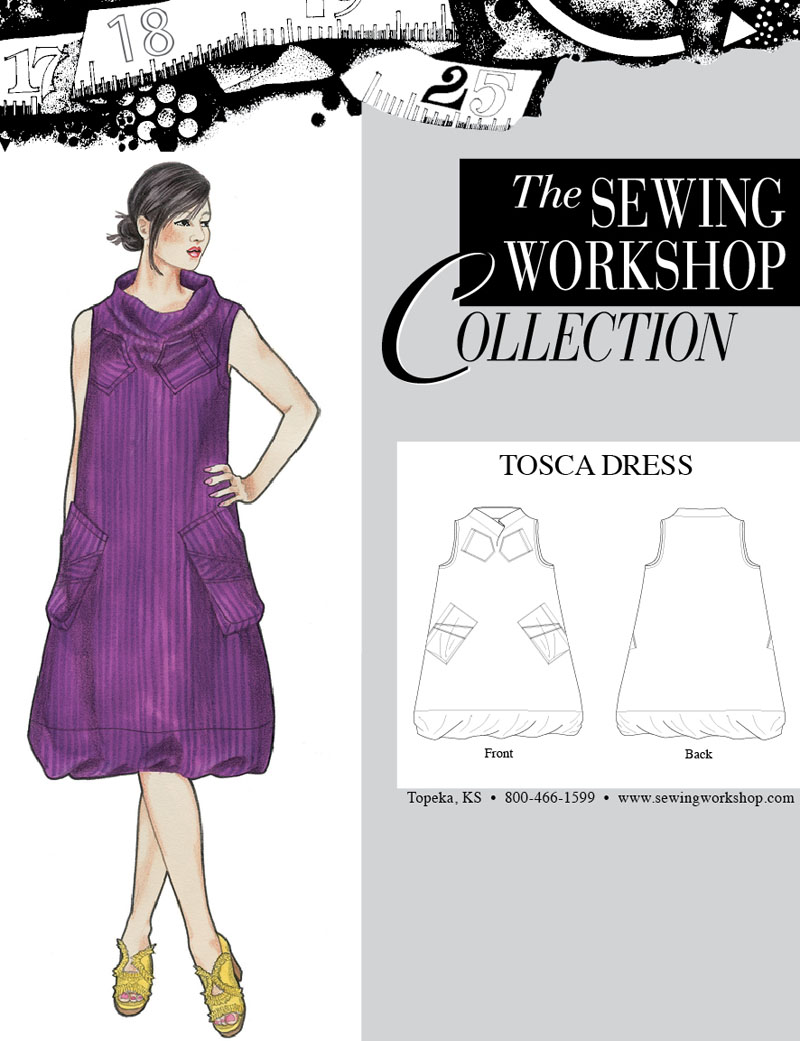 More Info
You Sew Girl 75mm Purse Frame Purse Pattern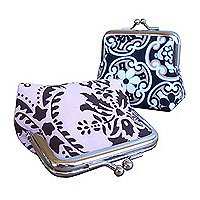 More Info
Simplicity 5502

by: cleverkitt...
Review