fayeclair

Member since 2/17/14
Posts: 7
Skill: Advanced Beginner

1 member likes this.




Date: 2/25/14 8:45 PM

Hi there,
I am splurging and buying my first domestic sewing machine. My mother owns a costume shop, so I grew up sewing on industrial machines. But that sewing bug needs more than just the occasional sewing when I visit my mother. After some extensive online research and reading tons of the patternreview reviews and critiques, I am really tossing up between the Bernina 530 and 580. I currently sew home decor, crafts and baby clothing. With a machine at home, I'm really looking forward to learning more about and diving into garment construction.

I went the local Bernina dealer and test drove them both. I like them both. What worries me is that the 580 is maybe too much computer. While the 530 still seems functional if the motherboard were to go.

The 580 is pretty damn cool, and while embroidery is not my priority now, who knows in a few years. The option to expand is nice. On the other hand, for the price of the 580 at my local dealer, I could by both the 530 and 1150 serger. Giving me a pretty perfect set for garment construction. Also looking at the 710, but have read so much about all the issues and bugs that I don't want to risk it! The one thing I really wish the 530 had was the automatic thread cutter.

I wasn't too thrilled about the service at the local Bernina dealer, compared with the local Pfaff, Husq, Janome dealer, which made me seriously consider the Pfaff line. But this doesn't worry me because I'm moving to Australia in a year (hence the dual voltage is a must for me) and won't have to deal with them for too long.

Interested to hear what you folks recommend!

LynnRowe


Member since 3/9/09
Posts: 10340
Skill: Advanced





2 members like this.



Date: 2/25/14 8:55 PM

Why not consider the 560?

------
I heart Woo (HimmyCat). Until we meet again, my beautiful little boy. I love you.

JanyceR


Colorado USA
Member since 2/3/07
Posts: 1850
Skill: Advanced





Date: 2/25/14 9:04 PM

I agree with Lynn's suggestion to look at the 560. It should not be much more than the 530 and has the ability to expand and i nclude embroidery.

I have owned both a 530 and 710 and I LOVE the 710. Much prefer it over the 530. I am not fond of the push buttons or the menu on the 530. And I prefer 9mm, love having the thread cutter and dual feed. But the 710 is a big machine, not portable at all like one of the 5 series could be.

------
Bernina 880, Creative Sensation Pro, Bernina350SE,



SouthernStitch


USA
Member since 8/24/02
Posts: 11091
Skill: Intermediate
Body Type:


1 member likes this.




Date: 2/25/14 9:09 PM

I love my 530, but in your case, I'd definitely go for the 560. It's got a little less than the 580 perhaps, but lots more than the 530 - and a much better screen and user interface. Let us know what you decide.
Having a serger is really a must too, but I wouldn't get a lesser sewing machine to pay for the serger right now. But, that's just me!
Good luck, and have fun!



------
Bernina 780, and 530
Viking Opal 690Q
Babylock Evolution
Singer 403a

When life gives you green velvet curtains, make a green velvet dress.

fayeclair

Member since 2/17/14
Posts: 7
Skill: Advanced Beginner



Date: 2/25/14 9:14 PM

I did look at the specs of the 560 and tried out the simulator. But I'm up in Canada and my local dealer doesn't have the 560. It also isn't on the Bernina Canada website yet, only the US...

PattyGee

Member since 11/12/03
Posts: 791
Skill: Intermediate





Date: 2/26/14 1:22 AM

If you sewing baby clothes the 530 or another 5.5 mm Bernina might fit your needs more. You can also add the BSR to the 530 later if you get into quilting. I would definitely get a serger. You would use it a ton in home dec and baby clothes, knits, etc. I agree the auto thread cutter would be great on the 530, I miss it.

You could in a few years down the road add a 9 mm to your herd for embroidery and more options . I have sewn ultrasuede and leather on my 530 perfectly and many decorator fabrics. The 530 is a good travel machine too. Oh, and you need the Bernina walking foot! Try to work that into the dealer package.


-- Edited on 2/26/14 1:24 AM --

------
Patty
Bernina 530, Bernina 200e with upgrade 730, BL Enlighten Serger, BL Coverstitch and Juki TL-2010Q.

Geejay

Australia
Member since 1/7/13
Posts: 483
Skill: Intermediate





Date: 2/26/14 6:56 AM

I have the 550 and the 800dl overlocker..I love using this team..

My only advice is try them all..go head shopping,not heart shopping.write a list of exactly what you NEED and another for what you WANT.youll probably meet somewhere in the middle.
Good luck and have fun.

Missed the bit about you moving to Australia..if your moving to stay,then wait and get one here.if you won't be moving long term then buy your forever(until the next one) machine in the country you'll be living in the most..
-- Edited on 3/5/14 8:44 AM --

------
If in doubt,throw it out!

lgrande


Montana USA
Member since 1/18/12
Posts: 2312
Skill: Advanced Beginner





Date: 2/26/14 9:00 AM

My suggestion is to buy the machine you can grow into.
I have the 530 and, while it is an excellent machine, it does have limitations. I'd definitely look at the 560 or the 710 instead. Lots more features that you'll not want to be without.

------
Linda - Funny, I don't remember being absentminded.
Funny, I don't remember being absentminded.

Bernina 830LE - Brother Dreamweaver VQ3000 - Bernina B530 - Janome 6600P - Pfaff 1209 - Babylock Evolution - Janome 644 - Babylock Sashiko2 - Babylock BLCS-2

LynnRowe


Member since 3/9/09
Posts: 10340
Skill: Advanced





Date: 2/26/14 10:14 AM

Quote:
the 530 still seems functional if the motherboard were to go



No; computerized is computerized. If the motherboard goes, it won't matter whether that's a 530 or a 580.

The board will be included within the warranty, and can still be had after warranty if your original board should go. Not a reason to select one computerized machine over another, imo.

If you're close to the border, you could take a quick trip over and check out the 560. Otherwise, I would go with the 580 over the 530 to get the additional features you will want to have sooner or later.

------
I heart Woo (HimmyCat). Until we meet again, my beautiful little boy. I love you.

Artsewer

Member since 3/2/11
Posts: 2172
Skill: Intermediate

3 members like this.




Date: 2/27/14 11:43 AM

In my very humble opinion, I would definitely look at the 7 series machines. Most of the problems I think have been addressed. Just make sure all updates have been done and that the dealer "sews out the machine," that will be yours before accepting it and that the tension and straight stitches are perfect.

For what you would spend on the 580, I would go with the 750. You can really grow into this machine. I would also, if budget permits chose it over the 710 It comes with more feet, and the BSR plus the ability to add embroidery down the road. The 750 has the the auto basting stitch, great for garment fitting and construction and super fast. The 7's also have the integrated duel feed great for garment sewing, and piecing. Now available is the 5.5mm stitch plate and the straight stitch plate which you may want for different fabrics. Not to mention the very roomy harp/bed space to work on. I like this especially for free motion sewing and doing bulky things.
In my opinion the 750 is a better value for the added 1000.00 if you can afford it.
Because the BSR (if you get into free motion sewing) is really helpful, though not absolutely necessary, cost about 800 on its own, plus you get more feet with the 750 that you will need, and at 50.00 a pop you have pretty much made up for the difference in price.
It is also less the 580 which only comes with the embroidery module. You can add the embroidery mod. later on the 750, and it has a bigger field so I think its easier to stitch out large designs and to me more useful then the smaller (which I also have for my 635). There is a lot to think about mostly you have to love it. Take your time and picture all the things you want to do now and all the things you may want to do in the not to far away future. I always buy more then I need cause it opens up more possibilities. Take a look at yahoogroups too. They will discuss all of these machines, and people are also very helpful.
-- Edited on 2/27/14 11:44 AM --

------
Bernina 780, 635E, 1630, Juki 2010
Serger 1100DC
Printable Version
* Advertising and soliciting is strictly prohibited on PatternReview.com. If you find a post which is not in agreement with our Terms and Conditions, please click on the Report Post button to report it.
Online Class
Create a Jacket Muslin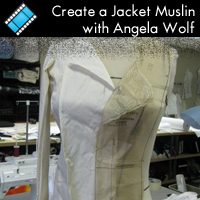 Online Class
Restyling with Exposed Zippers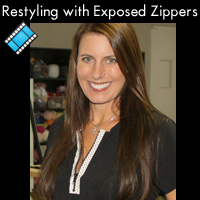 BurdaStyle Magazine 01-2014-122

by: popo
Review
10 inch Professional Shears

Pattern Details
THE SKIRTS - A CD Book By Kenneth King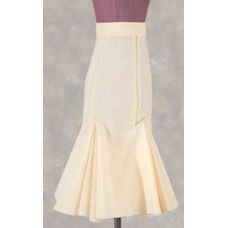 Pattern Details
Other Bronte Knit Top

by: RainyDayPe...
Review