pittysmom


Tennessee USA
Member since 7/21/04
Posts: 144
Skill: Beginner



Date: 7/10/05 3:39 PM

Hi
I have been doing a couple of tops with underbust gathers. I got a decent fit, but I think I could do better with a size smaller and an FBA. Trouble is, I don't have any idea how to tackle this. I have FFRP, and I understand the basic principles of the FBA in this book. But I don't see anything with underbust gathers. Can somebody help me with this? Here is one of the front PATTERN PIECES
The arrows are pointing to the gather points.

Is there a thread on the board I have missed?
Here are the patterns I have been sewing. Notice that one is a knit and one is a woven...
KS 3066
Simplicity 4604

Thanks in advance for any advice you all can give me.
Cheri
-- Edited on 7/10/05 4:41 PM --

Debbie Cook


USA
Member since 4/11/02
Posts: 9781



In reply to pittysmom

Date: 7/10/05 4:35 PM

Cheri,

The diagrams are from my pattern software, but the principles are the same for doing it with pen/scissors.

Underbust gathers

(Look about midway down the page, where the upper bodice piece is big and shows the slashes. The other stuff is for getting to that point from a regular horizontal dart.)


-- Edited on 7/10/05 5:36 PM --

------
--
"I base my fashion sense on what doesn't itch." — Gilda Radner
http://stitchesandseams.blogspot.com

pittysmom


Tennessee USA
Member since 7/21/04
Posts: 144
Skill: Beginner



In reply to Debbie Cook

Date: 7/10/05 5:21 PM

Hi Debbie
Thanks so much! I had a feeling you would know just how to do this
Two questions... does this automatically add vertical length to the front?
What I need most is the length from top to bottom, the hem tips up when I move my arms.
I don't want to add very much width, it fits ok around me.
And, if it does add length, how do I know how much length to add to the back to compensate?
Okay, more than 2 questions...
Do I need to slash all 4 lines as it shows, or do I just need to do one or 2?

Thanks so much, we both like the same types of tops, so I always especially enjoy your reviews!

I hope you all are OK with Dennis going thru there.. Been watching it on TV all day, I used to live down there.

Cheri
-- Edited on 7/10/05 6:23 PM --

Debbie Cook


USA
Member since 4/11/02
Posts: 9781



In reply to pittysmom

Date: 7/11/05 9:34 PM

Hi Cheri,

Thanks for the PM nudge. If I don't keep up with the board, I forget about threads 3 pages back. Old age. Sorry about that.

To answer your question ... No. This doesn't add vertical length to the front.

I think the easiest way to get to where you want is to do a "regular" FBA, adding a horizontal dart at the side underarm. This will add length and width. Then, close that dart and spread the a vertical "dart" under the bust which you already cut in order to do the FBA, which will transfer the dart fullness there. Fill in that new vertical dart with tissue. IOW, don't sew it closed, but just gather it so that the upper bodice is still the same width and matches up with the lower piece. The amount of additional gathering should still be OK. But, if you decide it's too much, just remove part of the FBA dart fullness (which you've now rotated to the waist) out at the sideseam, like shown in these pics (about halfway down).

Is that clear? If not, holler.

Rotating bust dart out at the sideseam



Quote:
Do I need to slash all 4 lines as it shows, or do I just need to do one or 2?



When adding fullness/gathers to a fitted pattern, you need to slash more than one time so that the extra fullness is spread along the entire area instead of added to just one spot. With what I've advised above, however, since the pattern is already spread for gathers, rotating to just one area (the waist slash) is OK. Spreading it out more would be best, but also more time consuming and probably not that noticeable overall. The choice is yours.



------
--
"I base my fashion sense on what doesn't itch." — Gilda Radner
http://stitchesandseams.blogspot.com

pittysmom


Tennessee USA
Member since 7/21/04
Posts: 144
Skill: Beginner



In reply to Debbie Cook

Date: 7/11/05 11:04 PM

Thanks, Debbie! Makes perfect sense.

Cheri

Nancy K


Member since 12/28/04
Posts: 9180
Skill: Advanced
Body Type:




In reply to Debbie Cook

Date: 2/19/06 10:11 AM

Thankyou for your excellent tutorial on full bust adjustment on the twist top. I have been doing a full bust adjustment but I was stymied on how best to do it on tops seamed under bust expecially the twist top. I never thought of putting the top and bottom together.
Nancy

------
www.nancyksews.blogspot.com

peanutga11ery


Member since 12/2/05
Posts: 22
Skill: Intermediate



In reply to Debbie Cook

Date: 9/30/06 3:28 AM

Hey thank you so much! How timely that I found this!

I have Sandra Betzina's book (which I love) but it just doesn't have the goods for the gathered under the bust look. I made this top and though it looks like it doesn't fit Bessie, my duct-tape double very well, it does in fact fit *me* pretty well. Bessie is a bit too thick around the waist (like I need *that*) and her bust is a bit flattened from not wrapping tight enough.

Anyway, I am excited to have a new jammie top, and a technique to use on a blouse with long sleeves from the same pattern. Thanks! Oh, if anyone's interested, it's simplicity 3956 and the one thing I'd do differently next time is add another 3/4" to 1" to the bottom of the bust (where it meets the skirt)

I also added 2" in length to the skirt part, so it could be a nightie when it's warm out or if I'm feeling frisky. (extra points if you know where that's from!)
my blog

Nancy K


Member since 12/28/04
Posts: 9180
Skill: Advanced
Body Type:




In reply to Debbie Cook

Date: 9/30/06 8:42 AM

Dear Debbie,
The blouse fits you perfectly. I have a couple of blouse patterns with underbust gathers and I really appreciate your showing the bust adjustment. I have a D cup and I find that your perfectly fitted top is really slimming. What not to wear always says to fit below the bust as a slimming point, but with my lower, full bust off the rack is not an option.

------
www.nancyksews.blogspot.com

RockNRoll


Tennessee USA
Member since 3/12/10
Posts: 1323



In reply to Debbie Cook

Date: 12/23/10 6:35 PM

Quote: Debbie Cook

Hi Cheri,

Thanks for the PM nudge. If I don't keep up with the board, I forget about threads 3 pages back. Old age.

Sorry about that.

To answer your question ... No. This doesn't add vertical length to the front.

I think the easiest way to get to where you want is to do a "regular" FBA, adding a horizontal dart at the side underarm. This will add length and width. Then, close that dart and spread the a vertical "dart" under the bust which you already cut in order to do the FBA, which will transfer the dart fullness there. Fill in that new vertical dart with tissue. IOW, don't sew it closed, but just gather it so that the upper bodice is still the same width and matches up with the lower piece. The amount of additional gathering should still be OK. But, if you decide it's too much, just remove part of the FBA dart fullness (which you've now rotated to the waist) out at the sideseam, like shown in these pics (about halfway down).

Is that clear? If not, holler.

Rotating bust dart out at the sideseam

[QUOTE]Do I need to slash all 4 lines as it shows, or do I just need to do one or 2?





When adding fullness/gathers to a fitted pattern, you need to slash more than one time so that the extra fullness is spread along the entire area instead of added to just one spot. With what I've advised above, however, since the pattern is already spread for gathers, rotating to just one area (the waist slash) is OK. Spreading it out more would be best, but also more time consuming and probably not that noticeable overall. The choice is yours.



[/quote]
this link is dead. Its listed in the Knowledge area for members.
-- Edited on 12/23/10 6:37 PM --

------
Go Sew Something

misschris

AUSTRALIA
Member since 2/3/06
Posts: 1692



In reply to RockNRoll

Date: 12/23/10 11:31 PM

All Debbie Cook's tutorials are now on her Blog

------
chris

Melbourne

Printable Version
* Advertising and soliciting is strictly prohibited on PatternReview.com. If you find a post which is not in agreement with our Terms and Conditions, please click on the Report Post button to report it.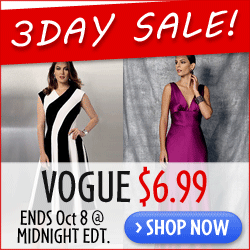 Online Class
Expert Sewing Techniques for Jackets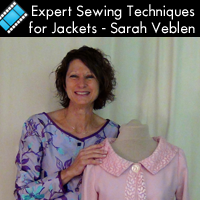 Online Class
Altering Pants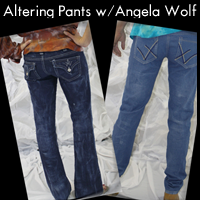 McCall's 5590

by: CissieW
Review
Victoria Jones Collection Happi Coat & Hanten (230)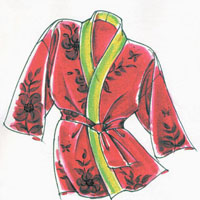 Pattern Details
Sewing Workshop San Francisco Coat Pattern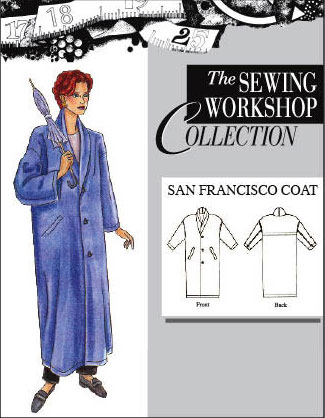 Pattern Details
Butterick 5683

by: GoodbyeVal...
Review