lindawantstosew


Maryland USA
Member since 2/5/14
Posts: 57
Skill: Intermediate

1 member likes this.




Date: 4/2/14 8:08 PM

I took a fitting class many years ago, and put together parts of the Vogue sloper, but with age, my proportions have, ahem, changed. I've finally gone ahead and bought a new size in the pattern, and I found a perfect 1/4 inch blue and white gingham (well, okay, it's not cotton, but it's a not-too-slippery polyester) fabric.

I've gotten as far as reading the first page or so of the instructions (there are 12 pages, with a lot of good information tucked here and there). And I had done some work with measurements before this, although I am debating having my DH help me. (He worked in menswear at one point, and he is a bit on the compulsive side about measurement. He'd be flattered to help me, but on the other hand, I am not sure I have the patience for it.)

I WOULD, though, love to share with other sewists in the process of putting these garments together and working on fit issues. (I realize that there is a separate board area for fitting issues. If I should have posted elsewhere, please let me know and/or moderator, please move the post if you like or direct me to do so.)

------
Garment sewing fan sewing on a Viking 1100

Adventurer

Went to PR Weekend!

Minnesota USA
Member since 7/10/10
Posts: 26
Skill: Advanced Beginner
Body Type:




Date: 4/3/14 1:46 AM

I would like to try it. I want to sew more, and get stopped by fitting problems.

I was hoping I could do both this and the Craftsy online class I signed up for, Lynda Maynard's Sew the Perfect Fit, but she uses Vogue 8766, not a fitting shell. I may do both, or this then the class. Might learn more.

It would be great if there were people in MD and MN who were interested, then we could help each other with fitting. Any takers?

lauraalyse

Wisconsin USA
Member since 7/12/11
Posts: 18
Skill: Intermediate
Body Type:




In reply to Adventurer

Date: 4/3/14 6:54 AM

Where in Mn do you live? I live in prescott, wi... right across from Hastings. That is just south of the Twin Cities.

Tarrbaby

Member since 10/28/06
Posts: 273
Skill: Intermediate



Date: 4/3/14 7:22 AM

Just a note, craftsy has a class by joi mahon that uses this pattern and walks you through alterations. I made the fitting shell and had above average success fitting myself with her method.

------
Dawn T.

lindawantstosew


Maryland USA
Member since 2/5/14
Posts: 57
Skill: Intermediate

1 member likes this.




Date: 4/3/14 10:19 AM

Thanks Dawn for that tip, I'll be sure and look over on Craftsy.

One of my problems is mostly unrelated to the pattern or the technical fitting tasks -- it's my own lack of patience. I am better able to calm down nowadays than in my younger years, but, I'm still eager to get on with garment sewing, so I have to keep reminding myself, "don't rush this, take it step by step, the devil is in the details." Last night, for example, I kept wanting to work through the steps, even though it was time to put it away and take care of chores and get to bed!

I did ask my husband to check some measurements -- the front and back "length" measurements and the arm and shoulder to elbow lengths. We had a bit of discussion then, about whether my jeans waist was supposed to be my "real" waist line, and whether the shoulder bone or where the shirt I happened to have on, hit. The pattern directions suggest doing measurements with a friend, and using stick-on labels on particular points like this, after you and your friend decide on where the labels should go.

I was amused that although my RTW bra is a 36B, Vogue has me using a D cup bodice piece. So clearly, it's true across the board, that size in RTW is different from size in patterns. I'm kind of excited about this because, like a lot of sewists, the bodice area has been one of my difficulties with fitting. I never questionned but that I was 'average,' and thus, was sewing for a B cup, which, apparently, in the sewing world, I am not! So it's already been enlightening.

It's soooo tempting, isn't it, to get to some "fun" sewing projects, instead of doing the fitting shell? But I'm determined to stick with it, and for my "reward" to be one of the fun projects.

I noticed that the Butterick fitting shell (do they still sell that?) tries to imply that you might sew a garment with it that you actually WEAR. Instead of gingham, which the Vogue pattern illustrates and lists as a recommended fabric, the Butterick illustrations are all in solid colors. But I can't really imagine wanting to wear something that close-fitting all over! Then again, if I were to draft some dresses off of my finished sloper, then that wouldn't be so bad.

So I need to compare measurements next, and divide out the differences to see where I need to change the pattern pieces. Taking the measurements wasn't too big a pain (even if it was kind of humbling to see my waist measurement still isn't what I would like it to be!!)

------
Garment sewing fan sewing on a Viking 1100

lindawantstosew


Maryland USA
Member since 2/5/14
Posts: 57
Skill: Intermediate



In reply to Adventurer

Date: 4/3/14 10:26 AM

I see why she might choose Vogue 8766, it's pretty close to a fitting shell, especially if you did view E. All that you'd skip would be the neckline and maybe shoulder fittings, which might not affect too many of the garments you sew. It's nice that the Craftsy choice has real-world uses, I think. I notice that fitting shell patterns are going out of .... vogue ...(!).

Sorry I'm not in MN! I tried to do the back measurements single-handed, but they were pretty tricky. (But my results were close enough to what my husband took, that it would not affect the back of the garment). I didn't bother with length of skirt measurements much. I am so used to needing to take up skirts and pants, that it's only relevant if I have a design detail near the hem to worry about. I'll tackle THAT if/when I really have to!

I don't see any reason not to work "together" on the two different patterns, especially since the Craftsy class is doing the project LIKE a fitting shell project. I hope we find someone in MN who can help out!

------
Garment sewing fan sewing on a Viking 1100

sacjeanie

USA
Member since 10/1/13
Posts: 279
Skill: Beginner
Body Type:


2 members like this.




Date: 4/3/14 10:36 AM

I'd like to try this. I purchased a Butterick 6092 pattern on clearance a while ago. I'm not sure if it would be OK to do different patterns, but would be willing to try. DISCLAIMER: I work full time and don't have a lot of spare time to sew, so it takes me a while to complete things.

Pattern LInk

-- Edited on

4/3/14 10:37 AM

--

------
2015 Sewing
Projects completed: 4
Work in Progress: 3
Planned projects 1

lindawantstosew


Maryland USA
Member since 2/5/14
Posts: 57
Skill: Intermediate



Date: 4/3/14 5:44 PM

sacjeanie, I don't have a particular timeline in mind, and as far as I'm concerned, at least, nobody has to sew on a deadline. I kind of expect fitting to be a learning process, where I keep learning things and refining fit. I should confess that I didn't quite ever "finish" my long-ago sloper, though I learned plenty from the process. This time I want to finish it, to the point of being able to rip it apart, transfer the alterations made on the muslin, to oaktag or something substantial, and then really use that in adjusting fashion patterns or even drafting one or two of my own things. I don't expect to finish that in short order! Although I don't work for someone else, and I have a pretty flexible schedule, a lot of things come up that take me away from sewing.

So don't feel pressured but do share how it's going if you like!!

------
Garment sewing fan sewing on a Viking 1100

lindawantstosew


Maryland USA
Member since 2/5/14
Posts: 57
Skill: Intermediate

1 member likes this.




Date: 4/4/14 2:54 PM

I told myself that I wasn't really too concerned about the skirt portion of the shell, but when I thought about it I realized that I DO need to work on that since I plan to sew at least one skirt. (Vogue has a separate pattern for fitting pants, and I know there are several other fitting tutorial style patterns around.)

I also told myself that I was going to cut out the bodice first, and work down the row to the skirt. I lied. I wound up cutting out the skirt pieces. I did that last night, but I haven't transferred any markings over. So that's my next task, and I think I'll transfer the markings before I cut the sleeve and bodice out. The sleeve alteration has me still hesitant to go forward. Silly, really -- it IS a fitting project, and the whole point is to get a pattern that works, through some trial and error. But the slash-and-spread for heavy upper arms is definitely a challenging step. I want to measure the armscye and measure the sleeve cap before I cut. I'm concerned that I messed with the sleeve cap length, somehow. I DID trace the sleeve cap off before I did the slash-and-spread on the upper sleeve. But the curve just, well, looks weird to me now.

------
Garment sewing fan sewing on a Viking 1100

Adventurer

Went to PR Weekend!

Minnesota USA
Member since 7/10/10
Posts: 26
Skill: Advanced Beginner
Body Type:


1 member likes this.




Date: 4/5/14 7:47 PM

I am in! I will start with the V8766, to do this and Linda Mayanard's Craftsy class. Excited to try this way, feels less alone and confounding.

Lauraalyse, I would love to get together with you and measure or fit. Many fabric stores have meeting rooms, we could try to meet at one in between Prescott and Mpls.

Tarrbaby, that other Craftsy class sounds good too - I'd love to compare notes.

OK, group, my first question is: do you mark the adjustments you are pretty sure of (for me short waist, FBA) on the first run through, or does that muck it up?

Thanks for starting this, Lindawantstosew. From Helennotsuchanadventurer

Printable Version
* Advertising and soliciting is strictly prohibited on PatternReview.com. If you find a post which is not in agreement with our Terms and Conditions, please click on the Report Post button to report it.
Online Class
Understanding Knit Fabrics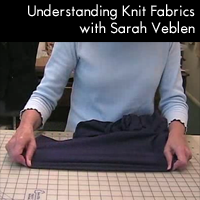 Online Class
Put it on the Bias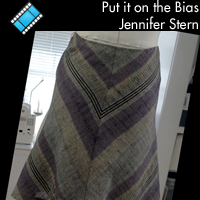 BurdaStyle Downloadable Jamie Shift Dress#6075

by: Alice Wang
Review
Sewaholic Patterns 1402

by: joannesimp...
Review
Victory Nicola Paper Pattern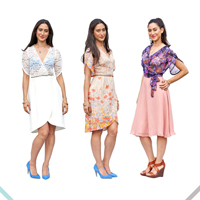 Pattern Details
Sewing Workshop Plaza Jacket & Pants Pattern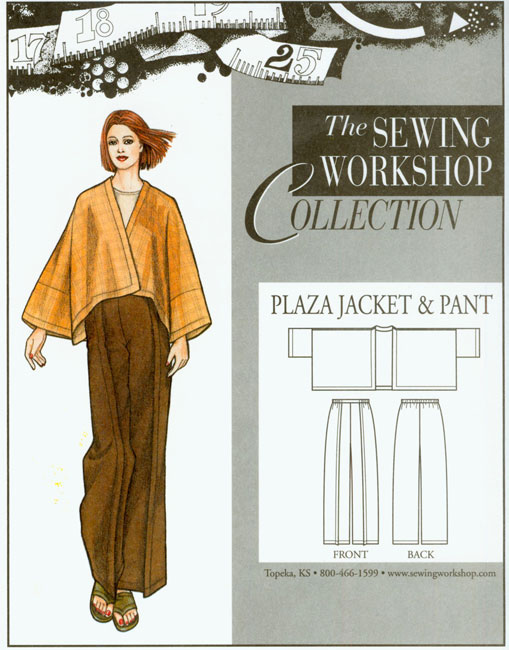 Pattern Details