Erin S


Beginner
New Hampshire USA
Member since 8/12/02
Posts: 755



Date: 7/16/05 7:08 AM

What more can I say without saying anything or everything? I got my copy at 2 and finished at 7:30, it is shorter than the last one. No less heartbreaking though. Differently heartbreaking.

Please offer me conversation and solace!

--Erin

Linda E.


Beginner
Oklahoma USA
Member since 4/23/02
Posts: 2678



Date: 7/16/05 7:16 AM

wow Aren't you the speed reader. We haven't even got our copy it was pre ordered but looks like it won't get delivered until Monday.

Nikki


Advanced
Maryland USA
Member since 4/8/02
Posts: 2629



Date: 7/16/05 8:36 AM

Well, I'm going off to the book store shortly, and will probably read the whole thing today, but it obviously hasn't happened yet.

eta ps. Maybe you could take a nap, and when you wake up, other people will be done reading too? I'm impressed, it has been a while since I stayed us all night reading (3 or 4 am is much more common).

-- Edited on 7/16/05 9:38 AM --

------
mmmmm woooool

GorgeousFabrics


Expert/Couture
USA
Member since 8/12/02
Posts: 2934



Date: 7/16/05 11:58 AM

Oh thank God it's shorter! I was afraid I'd have to buy a dolly to move it out of the store!

Better put "Spoiler Alert" in big letters when you post. I'm hoping to pick it up this weekend, so I'll have to avoid this thread for the next couple of days!

-Ann

Gilraen Surion


Intermediate
Member since 6/6/04
Posts: 1042



Date: 7/16/05 12:37 PM

Just 150 pages to go Got my copy at midday in Prague.
Read all afternoon . Now taking a short break before the final

Though I already know the sad ending (Could not resist reading the end first)

Loving it! Think it is better than the Order of the Phoenix

Gilraen

Nikki


Advanced
Maryland USA
Member since 4/8/02
Posts: 2629



Date: 7/16/05 3:27 PM

Oooookaaaay....I just finished. I am going to rot-13 my thoughts, so as not to spoil anyone. To translate, copy the text and paste it in the box here (rot-13 translator). rot-13 is a simple cipher that maps the alphabet shifted by 13 characters.

ETA: Spoilers ahoy below! You have been warned!

V sryg gung guvf jnf znvayl n cynpr-frggvat obbx. Gurer vf n engure fhcevfvat fuvsg va gbar sebz gur BBgC, va juvpu Uneel jnf na natfgl grrantre - urer, ur vf zhpu yrff zbcrl, naq V jnf engure fhecevfrq ng uvf ynpx bs ntbavmvat bire Fvevhf. Gur fpubby lrne cnffrf zhpu zber nf va obbxf 1-4: pynffrf, ohqqvat ebznapr, Dhvqqvgpu, jvgu vagreyhqrf gung ner boivbhfyl fhccbfrq gb or fybjyl svyyvat lbh va ba Ibyqrzbegf onpxtebhaq. V'q unir engure frra bar ovt vasbqhzc vafgrnq bs gur fybj fcnpvat, ohg gung vf zvabe. Uneel vf fgvyy tbvat bss unys-pbpxrq nsgre guvatf, juvpu V unq orra ubcvat ur jbhyq unir yrnearq zber sebz uvf cerivbhf zvfgnxrf. Vs ur unq hfrq Fvevhf' zveebe va BBgC, ur jbhyq unir hapbirerq gur ehfr, naq Fvevhf jbhyq fgvyy or nyvir - ur arire frrzf gb unir ernyvmrq guvf.

Fb: Qhzoyrqber. Guvf unf orra pbzvat sebz gur ortvaavat, rfcrpvnyyl bapr gur jubyr ntr-bs-znwbevgl guvat vf oebhtug hc va gur zvqqyr bs UCO. V nz tynq gung Ebjyvat unq gur thgf gb tb guebhtu jvgu vg - obbx frira vf pyrneyl gur pbzvat bs ntr obbx sbe Uneel, naq ol genqvgvba guvf erdhverf gur erzbiny bs Qhzoyrqber sebz gur fprar.

Znal guvatf jrer qbar va fhpu n jnl nf gb or qrprcgvir gb gur ernqre, ng yrnfg sbe n zvqqyr fpubby nhqvrapr: gur vavgvny fprar jvgu Fancr, Oryyngevk naq jbffanzr, jurer vg vf arire rkcyvpvgyl fgngrq jung gnfx vf erdhverq, V cerfhzr gur ernqre vf fhccbfrq gb fhfcrpg gur zheqre bs Uneel; gur Fyht thl, jub vf arire rkcyvpvgyl nfxrq gb or gur QbQN grnpure; naq zbfg bs nyy.....Fancr. Zl pbawrpgherf: jr fgvyy qba'g xabj jul Qhzoyrqber gehfgrq Fancr, naq V jvyy unmneq gung ur jnf haqre beqref gb qb jungrire arprffnel gb pbagvahr sbbyvat gur Qrngu Rngref. Gur raqvat vf bgurejvfr gbb boivbhf, naq gur jubyr frghc jvgu gur BBgC guvaxvat ur vf n genvgbe ng gur raq bs UCO vf zhpu orggre sbe obbx 7. V guvax Fancr vf fghpx jvgu gur zber qvssvphyg cngu bs qbvat jungrire ubeevoyr guvatf ur zhfg sbe gur riraghny terngre tbbq. Gur qrngu fprar vgfrys vf abg pyrne rivqrapr bs gernpurel: 1) jr xabj gung Fancr unq ab pubvpr sebz gur Haoernxnoyr Ibj, 2) Qhzoyrqber vf cyrnqvat...ohg sbe jung? Sbe Fancr gb abg xvyy uvz, rkcbfvat uvzfrys naq pnhfvat uvf (Fancrf) bja qrngu va sebag bs n tebhc bs Qrngu Rngref jub ner pregnvayl tbvat gb xvyy Qhzoyrqber naljnl? Be jnf ur cyrnqvat sbe Fancr gb tb ba nurnq jvgu guvatf - jr unir whfg frra Qhzoyrqber sbepr Uneel gb qb guvatf ur jbhyq bgurejvfr svaq erchtanag, naq vf pyrneyl jvyyvat gb fnpevsvpr uvzfrys, 3) "Fancr tnmrq sbe n zbzrag ng Qhzoyrqber, naq gurer jnf erihyfvba naq ungerq rgpurq va gur unefu yvarf bs uvf snpr" - erihyfvba ng Qhzoyrqber, be erihyfvba ng orvat sbeprq gb xvyy uvz naq gb fperj bire uvf (Fancr'f) cbfvgvba jvgu gur BBgC? Qhzoyrqber jnf gehfgvat bs crbcyr va trareny - ohg jr frr sebz uvf eryngvbafuvc jvgu gur rneyl Ibyqrzbeg gung ur qbrf unir erfreingvbaf naq gnxrf orunivbe vagb nppbhag - fb gurer zhfg or fbzr irel pbzcryyvat ernfba sbe uvz gb unir gehfgrq Fancr.

V jnf noyr gb nhenyyl raivfvba Fancrf yvarf jvgu Nyna Evpxzna'f ibvpr, juvpu jnf dhvgr avpr.

Nfvqr sebz gur npgvivgl ng gur irel raq, gurer vfa'g n jubyr ybg bs cybg nqinaprzrag, naq fbzr guvatf jrer yrsg qnatyvat sebz cerivbhf obbxf. Jung nobhg nyy gur shff jvgu gur tvnagf naq fghss sebz obbx 5? Nsgre nyy gur qvfehcgvbaf qhevat gur fhzzre naq cerivbhf fpubby lrne, guvf fpubby lrne cnffrf snveyl hariragshyyl. Jung unccrarq gb gur naablvat ercbegre? Naq gur ubhfr-rys yvorengvba guvat? Nsgre Crghavn'f erirnyf gung fur xabjf na njshy ybg nobhg gur zntvpny jbeyq, fur frrzf gb unir eriregrq onpx gb ure sbezre frys urer.
-- Edited on 7/16/05 4:29 PM --

------
mmmmm woooool

Melody


Advanced
Michigan USA
Member since 2/7/02
Posts: 1108





In reply to Nikki



Date: 7/16/05 7:34 PM

O.K. that is so cool. I've never seen anything like it and thanks for doing that. I couldn't resist this thread even though I'm only on page 100 or so. I got mine this afternoon at Costco (only $15.74) DH gets so mad at me when the Harry Potter books come out because I won't speak to him or do anything until I finish reading. He's gone now so, I can read freely. I was hoping to read it leisurely over the next week, but I can already tell that's not going to happen. I'm sucked in.

------
Melody

Ugh, really?

keric


Washington USA
Member since 1/31/05
Posts: 1168



Date: 7/16/05 7:54 PM

I didn't translate the spoilers, cause I'm only on page 90, but I had to check out the rot-13 website. That is just way too cool, and DH had me forward the link to him. He was floored by it! So, thanks for warning us about the spoils, and thanks too, for the incredible new "code"!

Erin S


Beginner
New Hampshire USA
Member since 8/12/02
Posts: 755



Date: 7/16/05 8:43 PM

Nikki (and anyone else who has finished the book)
V jnf guvaxvat fbzr bs gur fnzr guvatf nobhg Fancr, naq jung jnf Qhzoyrqber npghnyyl cyrnqvat sbe? Ur pyrneyl sryg gung gurer jrer znal guvatf zber vzcbegnag guna uvf bja yvsr, rfcrpvnyyl Uneel'f yvsr. V nyfb guvax, qrcerffvat nf vg vf, gung lbh ner evtug nobhg Qhzoyrqber univat gb qvr, V qvqa'g guvax vg jbhyq unccra hagvy obbx 7 gubhtu. Vg jnfa'g uvf qrngu fb zhpu nf gur orgenlny gung tbg zr. Nyfb, V qba'g qbhog sbe n zvahgr gung Fancr fgvyy ungrq Wnzrf naq Fvevhf, naq guebhtu gurz Uneel. Gur Unys Oybbq Cevapr guvat evatf guebhtu gb zr, naq V pna'g vzntvar Fancr orvat unccl gung ur unq urycrq Uneel jvgu uvf cbgvbaf.

Nyfb, jung nobhg gur bngu bs gehgu (V sbetrg gur rknpg jbeqf, naq zl zbgure abj unf zl pbcl) jvgu Anepvffn naq Oryyngevk ng gur ortvaavat? Fancr xarj jung ur jnf pbzzvggvat gb gura. V jbaqrerq vs gung jnf gur cbvag gung ur npghnyyl qrpvqrq gb er-orpbzr n qrngu rngre. Bgurejvfr, Qhzoyrqber jbhyq unir xabja gung Fancr jnf tbvat gb xvyy uvz, orpnhfr Fancr jbhyq unir gbyq uvz nobhg gung, be unq uvf crezvffvba sbe gung. V qba'g oryvrir jung ur gbyq Oryyngevk ng gur ortvaavat nobhg jnagvat gb yvir n pbzsbegnoyr yvsr nf n cebsrffbe, oynu oynu oynu. Qvqa'g xabj Dhveeryy jnf Ibyqrzbeg... Vs V erzrzore, ur pregnvayl znqr vg pyrne gb Dhveeryy va CF gung ur qvq xabj Dhveeryy jnf freivat Ibyqrzbeg, naq ur nyfb cebgrpgrq Uneel sebz Dhveeryy. V nyjnlf nffhzrq Fancr jbhyq qvr ng fbzr cbvag, fnivat Uneel. Znlor gur Bppyhzrapl yrffbaf chfurq uvz bire gur rqtr? Be znlor ur fgvyy vf nagv-Ibyqrzbeg, naq abj vf va qrrc pbire.

V nyfb rkcrpgrq gb urne sebz Fvevhf va fbzr jnl, nf uvf jubyr obql sryy guebhtu gur irvy, abg whfg uvf fcvevg. V qvqa'g rkcrpg uvz gb yvir be nalguvat, whfg gb unir fbzr xvaq bs cbjre/novyvgl orpnhfr bs gung.

Jvgu gur cbffvovyvgl bs Ubtjnegf pybfvat, naq Uneel abg cynaavat ba tbvat onpx sbe lrne 7 (naq orvat wbvarq ol Eba naq Urezvbar) qb lbh guvax obbx 7 jvyy fgvyy gnxr cynpr n lrne yngre, be jvyy vg or shegure vagb gur shgher? V unq nyjnlf nffhzrq obbx 7 jbhyq or uvf ynfg lrne ng Ubtjnegf, ohg abj vg frrzf uneq gb vzntvar ubj fur jbhyq znxr gung unccra.

Enaqbz gubhtugf: Tbbq sbe Syrhe sbe fubjvat fur unf punenpgre. V gubhtug gurer jnf n ovg gbb zhpu "fabttvat" naq pbhyqa'g oryvrir gung fur hfrq gur jbeq "fyhg". Pyrneyl juvyr jr pbhyq yvfgra gb obbx bar ba gncr be ernq vg nybhq jura qq vf 7 be fb, guvf bar jvyy jnvg hagvy fur vf va zvqqyr fpubby...
translation thanks to NCP

Nikki


Advanced
Maryland USA
Member since 4/8/02
Posts: 2629



Date: 7/16/05 8:51 PM

I will confess that I stole the rot13 from usenet - I've been lurking on rec.arts.sf.written for a long time, where it is frequently used on spoiler-ridden threads (many newsreaders include a rot-13 toggle, at least the old fashioned kind that I use do (rtin/tin)).

I am going to start over and go through slowly, since I know what clues/things to look for now.

After some consideration, I will say that I thought it was less dark than book 5. V guvax guvf jnf qhr gb gur ynpx bs nalguvat znwbe unccravat qhevat gur svefg 4/5f bs gur obbx. Ohg ng gur raq, jura nyy bs gur punenpgref jrer hcfrg, lbh unq gur cbfvgvir guvatf bs n jubyr zrff bs cnvevatf (Yhcva/Gbaxf (jurer qvq gung pbzr sebz?), Ovyy/serapu tvey; Uneel/Tvaal; gur sberfunqbjvat bs Eba/Urezvbar), gur nccrnenapr bs n engure pvivyvmrq Tenjc; cyhf gur fhccbeg bs Eba naq Urezvbar sbe Uneel'f shgher nqiragherf. V jnfa'g crefbanyyl hcfrg ol gur qrngu, naq V nz cyrnfrq gung vg jnf Fancr engure guna, fnl gur ovt I, jub qvq gur qrrq - gur cbgragvny pbzcyrkvgl naq cybg fcrphyngvbaf ner zber sha gung jnl.

Zber zhfvatf...

gur snyfr nzhyrg - ENO (wnoore ba hfrarg vf fhttrfgvat Erthyhf Oynpx, V unirag n pyhr) jbhyq unir cerfhznoyl er-uvqqra gur nzhyrg (va gur cbvfba), ohg jul obgure? Jul abg whfg fgrny vg naq trg bhg bs Qbqtr?

Ner Qhzoyrqber'f enagvatf juvyr qevaxvat gur cbvfba zrnavatshy? Ur vf pyrneyl unyyhpvangvat fbzrguvat, ohg V qba'g xabj jung. Jung pbhyq unir orra uvf snhyg, erfhygvat va gur gbezrag bs bguref?

Fancr, hcba syrrvat jvgu Qenpb rg ny, jvyy abg nyybj Uneel gb pbzcyrgr nal hasbetvirnoyr phefrf, gnxrf gur pehpvnghf phefr bss bs Uneel (ur qbrf unir na rkphfr unaql), naq gryyf uvz "Oybpxrq ntnva naq ntnva naq ntnva hagvy lbh yrnea gb xrrc lbhe zbhgu fuhg naq lbhe zvaq pybfrq, Cbggre". Fancr vf zber cbjreshy guna ur unf orra tvira perqvg sbe va cerivbhf ibyhzrf, vs gur abgrf va gur cbgvbaf obbx ner nalguvat gb tb ol, nf jryy nf gur nffregvbaf bs inevbhf crbcyr gung ur jnf gur bar gung I rkcrpgrq gb xvyy Qhzoyrqber. Ur vf rkpryyrag ng cbgvbaf, sraqf bss Uneel'f nggnpx jvgubhg rssbeg, naq vf noyr gb gevpx gur irel gnyragrq Ibyqrzbeg... V jnag gb frr uvz va n fubjqbja jvgu fbzrbar. Npghnyyl, V'q yvxr gb frr nalbar zber pbzcragrag guna n ohapu bs unys-genvarq xvqf va n fubjqbja jvgu fbzrbar, gur Qrngu Rngref ernyyl bhtug gb or noyr gb jvcr gur sybbe jvgu gur xvqf, nygubhtu V jvyy prqr fbzr yrrjnl urer nf gurfr ner puvyqeraf obbxf.

Now I [I]really, really [/I] want the next Song of Ice and Fire book.....argh.....three...more....months....

------
mmmmm woooool
Printable Version
* Advertising and soliciting is strictly prohibited on PatternReview.com. If you find a post which is not in agreement with our Terms and Conditions, please click on the Report Post button to report it.
Sew a Designer Unlined Jacket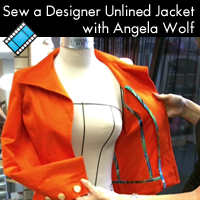 Beginners Guide to Dyeing Fabrics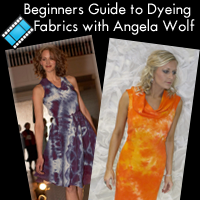 BurdaStyle Magazine 07-2013-105

by: Kemish
Review
MariaDenmark 101

by: jeanblueca...
Review
Islander Sewing Systems Women's City Western Blouse Pattern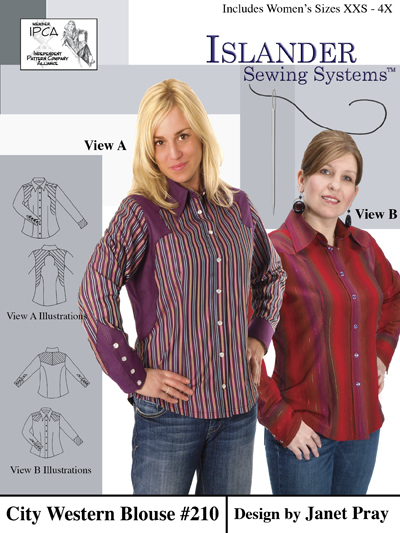 Buy Now
You Sew Girl Fan Bag Pattern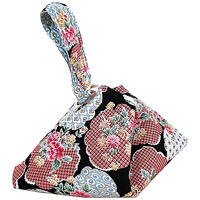 Buy Now