Jules/Vancouver BC


British Columbia CANADA
Member since 1/8/03
Posts: 911
Skill: Advanced Beginner



Date: 7/19/05 10:18 AM

oh, it really sucks to be me right now...and it's J.K. Rowling's fault.

I think I've mentioned before that I have psoriatic arthritis. When I came back from my last business trip, I ended up flaring badly - my first real flare in 10 years.

Doc puts me on additional meds - one of which is a sulfa drug. No problem, says I, I've had sulfa drugs before.

I spoke too soon.

Apparently, I'm now severely allergic to sulfa. I've been in the hospital 3 times in the past week with increasingly bad symptoms, including shock and the possibly the beginning of anaphylaxis (caught in plenty of time and no reoccurrence).

What started out as a bit of a rash on my hand has spread to encompass 95% of my body, give or take. I'm losing skin in giant swathes, I'm covered in blisters, my legs are so edemic they look ready to explode, and now, best of all, I'm getting some mucosal membrane involvement which is a REALLY serious side effect. It's like a really really serious sunburn - the kind that leaves you with chills and that you can feel into your muscles.

My white blood cell counts are through the roof, but they don't know if that's because of the prednisone they're treating me with or if there's an underlying infection. I had about 40 gallons of blood drawn yesterday to run cultures, but of course, cultures take 48 hours to show if infection is present. Meanwhile, all I can do is take prednisone (which makes me a bit hyper - like I need help being nervous!), benadryl (which no longer knocks me out), and tylenol, drink lots of fluids and keep an eye out for new symptoms.

(they would have admitted me to hospital last night to wait for the cultures, but acknowledged that they couldn't do anything else for me than what I could do at home where I at least had endless reading material, TV and internet access, and juice and water available anytime, not just when a nurse or volunteer happened by. Obviously, coming home won out. I only live about 5 minutes away from the hospital, so if my symptoms deteriorate, I can get speedy treatment, so that's not an issue).

I've basically lost the better part of a week, too - after going to the hospital tuesday night/wed morning of last week with the first symptoms and possible anaphylaxis, I came home and pretty much slept until Saturday. Started the prednisone again Sunday after visit #2 and haven't had more than a few hours sleep since, though!

The over-riding irony is that I had asked my doc if instead of starting me on new meds if he'd consider a short course of prednisone instead - just to clear up the flare. Of course, prednisone has so many negative side effects itself, that I knew it was a futile request. Now that I've had the prednisone as part of THIS treatment, my flare is basically gone AND my psoriasis is clearing a bit (at least from what I can tell amongst the rash and peeling skin!).

You're probably now wondering..."how is this J.K. Rowling's fault?"

Well, the last time I was seriously hospitalized was in 2003 - when book 5 came out. I realized this when my friend came to the hospital yesterday to bring me book 6.

So it's all her fault.

okay - that's the end of my whine

------
what if the hokey-pokey really IS what it's all about?

Gigi Louis


Member since 4/4/02
Posts: 7876
Skill: Advanced



Date: 7/19/05 10:22 AM

Jules, you poor thing! This is so horrible. Hopefully Book 6 will take your mind off of all of this temporarily. In the meantime I'm wishing you a speedy recovery. :-)

Nikki


Maryland USA
Member since 4/8/02
Posts: 2669
Skill: Advanced



Date: 7/19/05 10:33 AM

Jules, what an awful week for you! I hope you feel better soon, and have lots of good books to read.

------
mmmmm woooool

keric


Washington USA
Member since 1/31/05
Posts: 1168



Date: 7/19/05 11:49 AM

Oh, my gosh! Except for the anaphylaxis bit, we sound so much alike! In January of this year, I went to my doc for a standard yeast infection. She gave me some antibiotic that's sulfa-based (can't remember what it was). I kid you not, within 10 minutes, I'd gone from an itch crotch (sorry, it's gross, but true!), to a blistered crotch, a rash on most of my body, and blisters in between my fingers and toes!!! DH called 911 to ask advice, and they told him to give me benadryl. He said we didn't have any, so they told him to put me in a tub of cool water, and run to the store. He came back a few minutes later, and gave me 4 benadryl. 20 minutes later, everything was worse, not better, so the operator told him to rush me to the ER. As I'm in the ER waiting for test results, I called my parents to let them know, and see if they could watch the girls. My dad said, "They gave you what?" When I told him again, he said "Keri, everyone in our family is highly allergic to sulfa." Well, gee, thanks for the head's up, dad. Little late now!

They pumped me full of prednisone, among other things (through an IV, which took 5 people to get in), kept me overnight, and then sent me home to recover. It took about a week for me to finally get back to normal.

In other words, I know what you're going through. It's horrible, and I feel awful for you. Hang in there....watch some good movies, read HP, and chat with us here. Hopefully that will get your mind off your pain for awhile!

Keri

LoriB


Germany
Member since 4/23/02
Posts: 1077
Skill: Intermediate
Body Type:




Date: 7/19/05 11:59 AM

Oh my! You sound like you're in good spirits for all that you've been through (better than I'd be, that's for sure!) Get well soon and enjoy the book.

------
Lori (visit my blog at: http://monkeyroom.blogspot.com)

GorgeousFabrics


Member since 8/12/02
Posts: 2934
Skill: Expert/Couture



Date: 7/19/05 12:04 PM

Oh Jules, I hope you feel better soon!

Hmmm.... my sister dropped dead when book 5 came out. I hope that's not a harbinger of things to come.

-Ann
(who is only now starting to make feeble attempts at jokes about THAT)

licarritc


USA
Member since 9/7/04
Posts: 884



Date: 7/19/05 12:31 PM

Hope you feel better- if its any consolation there is only one more book to come out and then the series is supposed to be over...

------



Elona


USA
Member since 8/24/02
Posts: 10082
Skill: Advanced
Body Type:






Date: 7/19/05 2:49 PM

Oh, Jules, what a ghastly experience! Sulfa allergy runs all through my DH's family, and they just have to be really careful of any drug with a "sulfone nucleus," including some blood pressure drugs. I watched my poor MIL suffer from an episode something like yours when a doc gave her diamox for her blood pressure, himself not realizing the connection.

I can sympathize with you a bit, myself, because a couple of years ago, I got food poisoning and was one of the lucky people get a form of reactive arthritis from it. Usually, it's fairly brief, but mine was more severe and long-lasting.

It sounds as though you have a lot of experience with your psoriatic arthritis, so I suppose you've given the minocycline regimen a try? It probably was responsible for the vast improvement in my (much more mild) condition, but, of course, everyone is different.

------
Elona

Princess Jenny


Member since 4/8/04
Posts: 511
Skill: Intermediate



In reply to Jules/Vancouver BC

Date: 7/19/05 3:22 PM

Oh my goodness! You poor, poor thing!

Wishing you the speediest of recoveries.

Jen

------
The mark of a true seamstress is not in her ability to sew,
but in her tenacity to rip.


BjP


Illinois USA
Member since 3/3/03
Posts: 1524
Skill: Intermediate



Date: 7/19/05 6:40 PM

Sorry to hear of your troubles, Jules. Sounds like you were lucky and unlucky both at the same time!

I know I shouldn't tell this 'cause my DH would kill me, but he's allergic to sulfa drugs as well. Didn't know it until he took it for something or other several years ago and

s-o-m-e-t-h-i-n-g swelled up very painfully! Kinda embarrassing for him to call the doc and we laugh about it now. By the sounds of your experience, he must have been just lucky that was all that happened to him. He does make sure he says he's allergic to it now, tho. Tee Hee.

Get your rest and hoping you get over your maladies quickly!



------
Bev
Printable Version
* Advertising and soliciting is strictly prohibited on PatternReview.com. If you find a post which is not in agreement with our Terms and Conditions, please click on the Report Post button to report it.
Online Class
Fun with Fitting - PANTS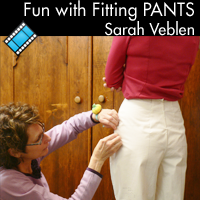 Online Class
Blueprints to Blue Jeans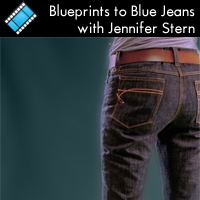 BurdaStyle Magazine 02-2008-119

by: Deepika
Review
Petite Plus V202 VHS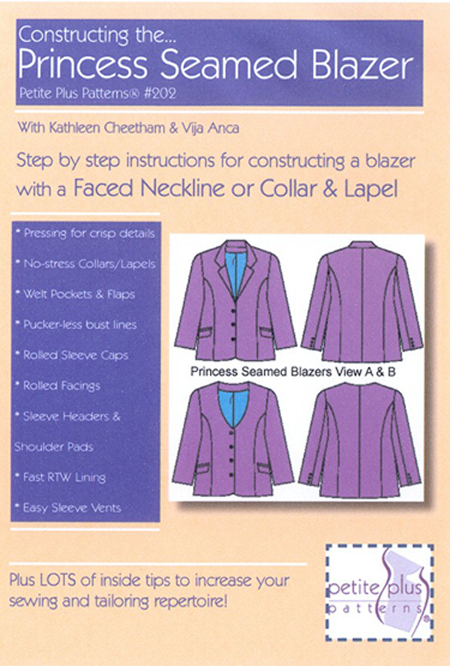 Pattern Details
Petite Plus 203 Pattern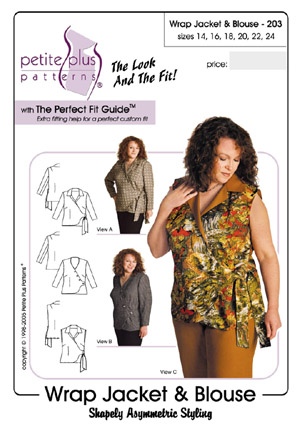 Pattern Details
BurdaStyle Magazine 05-2006-123

by: yummymummy...
Review