KitnRose


Member since 6/18/03
Posts: 2143
Skill: Intermediate



Date: 7/20/05 5:33 PM

Less than two weeks to go before I move from the DC metro to Dallas, TX and I just started packing up my sewing stuff. Since I'm moving to a small 2-bedroom apartment with a roommate, and since the moving vehicles are my van and my parent's van (theirs mostly carrying the two tons of luggage my mother requires for anything longer than a grocery trip), I figured I could keep my sewing stuff (not counting the two machines) down to 6. Riiiiight. I mean, I'm going to be a full time grad student and part time secretary - it's not like I'll even have time for much sewing. And Dallas seems to have a lot of great stores. So why am I having so much trouble parting from my fabric stash? Some pieces are definately coming, like that lovely purple knit waiting to be a shirt, or that soft denim that'll be a chic and comfy skirt. But then there's the bargin quilting fabrics that I inherited from "maybe I'll learn to sew" relatives. I don't quilt, I don't do crafts, I don't even really like the colors and patterns. But those fabrics are part of my sewing legacy. Or the Christmas-y cottons that mom bought when I was in grade school to make ornaments out of - never happened, but it COULD. I mean, what happens if I get a sudden urge to make rather garish stockings while in TX? Even worse are those fabrics that, for one reason or another, have never been 'right enough' to make anything out of for the past two years but still have potential. Like the boucle I bought but haven't had the nerve to do anything with (such a loose weave - and the colors aren't quite me) or all the maroon I've accumulated. I don't wear maroon but I like it. It shouldn't be hard to part with these pieces, send them on to a home where they'll be used and loved. But it is!

Now back to culling and starting to post my stuff on craigslist. Hopefully getting paid to say goodbye will make it easier! Come to think of it, I don't miss a single book I've sold on Amazon Marketplace - hopefully this'll be the same. Just thought I'd whine to those who might understand. My family isn't the most sympathetic, though my father gets teary when he sells off golf clubs he's made. I guess it's in the genes.

------
Kit
"Never underestimate the power of the right dress!" - drsue
"Hyu gots to know how to sveet tok de costumers, dollink" - Girl Genius, 11-24-08

NancyDaQ


New Mexico USA
Member since 1/12/02
Posts: 3838
Skill: Advanced



Date: 7/20/05 5:52 PM

I never realized how much fabric I had until I bagged it up for my last move (2 1/2 miles away from the previous house). I think I had 10 of those large kitchen garbage bags, which was the largest size I could carry. I still have 3 large kitchen bags in the garage of fabrics to be donated to the women's prison.

------
Now blogging at http://sewwest.blogspot.com

Enigma

Georgia USA
Member since 9/4/04
Posts: 119



Date: 7/20/05 7:18 PM

Isn't it amazing how quickly the fabric stash grows? We moved into our new house 2 years ago and I couldn't believe how much fabric and sewing related stuff I had to pack up. Here I was thinking that I had only purchased the fabric, notions, and patterns to make X project and it would be done quickly. I guess I changed my mind along the way about how I would use the fabric.

------
Life would be much easier if I had the source code.

Meguiar


New York USA
Member since 3/23/04
Posts: 60
Skill: Advanced Beginner



Date: 7/20/05 9:28 PM

I completely sympathize! I moved from an 1800 sq foot house in rural America to a 500 sq foot apartment in NYC almost 3 years ago - yikes, I had to part with many things. I will say that I only regret a few of the things I parted with, but it was a painful process. I think I read somewhere that moving is the third most stressful event in a person's life (death #1, divorce #2). So I definately feel for you - hope things go smoothly. And, on the brighter side, one day you will move to larger quarters and think of all the new fabric you can start hoarding!

Mary I

Asa Hagstrom


International SWEDEN
Member since 9/19/02
Posts: 931
Skill: Advanced



Date: 7/21/05 1:57 AM

Kit, I can certainly sympathize with your difficulty in parting with your stash... I know just what you mean! Would it be possible for you to leave some things behind in your parents' basement? Them, when you realize that it IS possible to live without them, you could ask your parents to get rid of it for you.

But how exciting for you to be moving to Texas! Good luck with your new life!

Enigma

Georgia USA
Member since 9/4/04
Posts: 119



In reply to Asa Hagstrom

Date: 7/21/05 6:40 AM

Quote: Åsa Hagström
Would it be possible for you to leave some things behind in your parents' basement? Them, when you realize that it IS possible to live without them, you could ask your parents to get rid of it for you.




I think this is a great idea! I did something like this when we moved by leaving a few boxes of kitchen stuff in the basement. I figured if I really needed something then I would go to the boxes to find it. If I did not need it in a year then it was time to get rid of the boxes.

------
Life would be much easier if I had the source code.

Patti-Jo


Member since 8/24/02
Posts: 251



Date: 7/21/05 9:24 AM

Kit, I'm going the same thing right now. I'm (finally) moving in with the SO, after 9 years of accumulating. Not just me, but the youngest 2 boys have amassed their own stash of stuff I've been trying to go through. And while I'm going to a bigger house, we have a lot of duplicate things. I have my fabric reduced to 2 106 gal clear tubs. I didn't have this much stuff (I don't think) when I got divorced 10 yrs. ago. As I'm packing, I'm also cleaning and painting and getting ready for my new tenants.

Because I also cook, I have not only the regular kitchen stuff to deal with, but the professional stuff, too, stockpots and chaffers and specialty pans, I'm so tired of this moving business.


And where the hell did I get 102 pair of shoes????????

Good luck, Kit! I'll be thinking of you.

Nikki


Maryland USA
Member since 4/8/02
Posts: 2668
Skill: Advanced



Date: 7/28/05 11:27 PM

Don't worry, Kit, you will fill up that 2 bedroom apt pretty fast

(ask how I know) I didn't fall in love with the DC area (where I grew up) until after I left, but there is at least the Post online.

I am in moving limbo, because I am also in job limbo. The job that I want, and that have been interviewed for, and assured by persons in charge that I will get, has a 2-3 month processing time before I can get a written offer. I am now at the end of Month 1. My lease ends at the end of August, and I don't want to sign a new one. I may need to crash at my parents house 500 miles from here once the lease is up, until I get the written offer, at which time I can move to Colorado, 2000 miles from here. Those moving pod things (Door2Door) are looking awfully enticing, where they drop off a big wooden box, you pack it, then they pick it up and ship or store it. Then I could pack, store my stuff in Boston, then when I find out where I am going, have it shipped to the new place. This is more expensive than U-Haul, but doesn't involve driving 2000 miles while towing my car (O the horror), and is vastly more convenient. (Yes, I am applying to backup jobs just in case, but I am about to be unemployed, so I will need to move anyway because I refuse to live here any longer and my rent is $$$$).

My knees haven't fully recovered from my move last fall. I did learn that hiring movers is totally worth it, especially with a third floor walk-up. My parents asked what I wanted for graduation, and I said "burly moving men to carry my stuff". It took a while to convince them that I really wasn't kidding....

------
mmmmm woooool

QuickFade


USA
Member since 6/7/05
Posts: 1778
Skill: Intermediate



Date: 7/29/05 1:19 AM

I agree that storing some stuff with your parents, if they are agreeable and trustworthy, is a good option to minimize the pain. My mom would throw it all out, but yours might willing to keep it.

I had some friends that moved from a big house to a sailboat so they could save money for a sailing trip around the world. They did it in stages, moving to smaller and smaller places and always using a storage room to hold the overflow. When they had cleared out the storage room and gotten rid of things, they moved to a smaller place and filled the storage room back up. Finally, they moved into the boat. When they got rid of the storage room for good, they were thrilled. They did have inconveniences like having to eat the ice cream as soon as they bought it or doing their laundry at a laundromat, but they loved the freedom of having so little, and of saving so much money on rent/mortgage! They even had an active toddler! (She was fairly compliant; mine would have drowned himself the first day or at least strangled himself in the rigging!)

Anyway, I'm actually still unpacking from a move that was almost two years ago. As I unpack, I think, "Why do I still have that? Or, who could I give this to?" Sometimes I see something I'm thrilled to have and keep it, but since I haven't seen the stuff for a while, it's no longer part of my scenery and I can see it for it's grubbiness if that applies. So, if you store things at your parents' house then you may be able to do a bit of that every time you visit them or perhaps allow them to bring just one box at a time when they visit you so that you can weed through things a bit at a time. There is something kind of comforting about knowing that your precious things are safe at home with mom and dad no matter where you move. My mother actually brought my dolls to me at college. Well, they got lost in a move when I got sick and had to rely on friends to finish the move for me, along with my grandmothers' antique silver thimble! I suppose you can't demand your parents do that, but it's sort of nice if they will.

bunz


Virginia USA
Member since 8/24/02
Posts: 2728
Skill: Intermediate



Date: 7/29/05 6:13 AM

Kit,

Just out of curiousity -- what do you list fabrics under on Craigs List? I've never had much success w sewing stuff there.

Thanks,
Nina
Printable Version
* Advertising and soliciting is strictly prohibited on PatternReview.com. If you find a post which is not in agreement with our Terms and Conditions, please click on the Report Post button to report it.
Online Class
Blueprints to Blue Jeans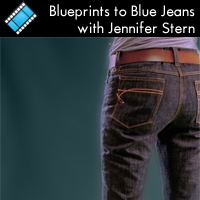 Online Class
Fun with Fitting - BODICE w Darts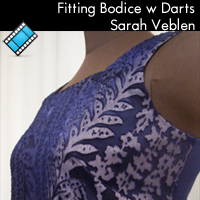 Butterick 6016

by: slmstyle
Review
Simplicity 2443

by: ashleyjewe...
Review
Jamie Christina Pretty Ditty Apron Pattern (JC303PD)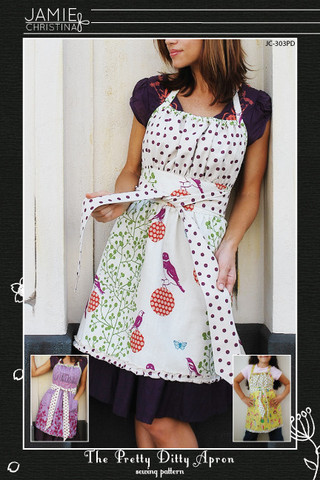 Pattern Details
Fit For Art Band Variations and Pockets for the Tabula Rasa Jacket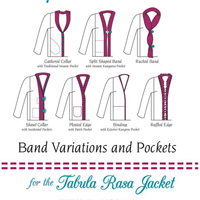 Pattern Details