sewmaris


Advanced
Member since 9/14/06
Posts: 86

2 members like this.




Date: 7/18/14 10:25 AM

Good morning ladies! Welcome to the TNT Tee Contest! It going to be pure awesomeness, so I hope you are excited just thinking about it.

I sew and teach in Bellevue, WA, and blog at sewmaris.com - where you can learn more than you probably want to know about me. We are going to have fun making some new T's, so let's get the official rule business out of the way:

--------------------------
Official TNT Tee Contest Rules

It's time to pull out your go-to Tee shirt pattern. You know the one- it might be raglan sleeved, or maybe it's a crew neck polo shirt. It could be a princess seamed Vogue pattern, or a self drafted, much altered, oldie but goodie. All you know is that it's the pattern you pull out whenever you need a perfect fitting t-shirt.

OR

Perhaps you want to develop a "perfect for you" Tee pattern. You might know the pattern you want to use, but just haven't had the chance to perfect it.

In the TNT Tee Contest, you will be challenged to either use your existing TNT pattern, or develop a new one. The goal is to stretch the limits of T-making using just one pattern.

Here are the rest of the rules.

1. Using a tee shirt pattern as a base, make at least 4 t-shirts but no more than 6 during the contest timeline. There is a limit of 6 t-shirts for the review- if your review has more than 6, you will be asked to remove the extras.

2 Please focus on the fit and construction as that will be an important component of this contest. This is a TNT contest after all!

3. You may use only ONE pattern base- either a commercial pattern, an indie pattern, self drafted pattern. A base pattern that you have frankenpatterned will also be allowed. Whatever pattern you start with is the one you must use for all renditions.

4. The pattern can be regular crew neck pattern with set-in sleeves, raglan sleeved or princess seamed. It can be a polo shirt. (If you saw the tee shirt in a store and thought, "that's a cute tee-shirt" you are on the right track. If you saw the shirt in a store and thought "Oh, cute top" you may want to ask the Contest Manager if she thinks the pattern counts as a Tee Shirt Pattern)

5. The pattern may be lengthened, shortened and sleeves and collars may be added or taken away. Color blocking is allowed, as are embellishments. You may change the tee to a tunic or dress. Changing the tee to a cardigan or sweater is NOT allowed in this contest.

6. The fabric used MUST be a knit for this contest.

7. Write ONE review showing all the tees in one review. If you think the tees warrant their own individual reviews, then you must write one additional review with links to the individual reviews for your contest entry. The overall review will be the only one you enter in the contest.

7. Because this is a TNT contest all photos must be on a model. A composite photo of all tees is encouraged.

8. The tees may be for a woman, man or a child

9. You may perfect your pattern before the contest, but as is usual for PR contests, the actual fabrics used for the tees may not be cut out until the start of the contest.



**TNT means Tried and True or Tried and Tested. A go-to pattern that you have perfected and is almost guaranteed to look good and fit well.

Contest Eligibility:
1. Any member of Pattern Review, either paying (FoPR) or non-paying, who is a registered member on the site before the contest begins is eligible to enter.

2. Any member of Pattern Review, either paying (FoPR) or non-paying, who's been a registered member on the site for 90 days prior to the end of a contest is eligible to vote in a contest.

3. Any member who's won first place in a contest on Pattern Review that ended in the previous four-month period is ineligible to win another contest (during that four-month period).


General Rules for all Contests

1. All reviews must be entered for submission by 11:59 PM Eastern Time on the last day of the contest. It is suggested to start your review as a Work In Progress (private or public) so that you can get any bugs ironed out prior to the deadline. Although Contest Managers and Contest Committee will help with technical issues, they may not be available at the end of the contest so be sure to allow adequate time to post your entry before the contest ends.

2. Fabric may be pretreated before the start of the contest.

3. Patterns MAY be muslined prior to the start of this contest; fabric for contest garment may NOT be cut prior to the start of the contest.

4. Items intended for sale, or for which you were or will be paid to make, do not qualify for any contest, but items made for charity are welcome.

5. Unless otherwise stated in the rules, all reviews written for a contest entry must include a picture of the entry, preferably on a live model.

6. Interpretation of rules is subject to the discretion of the contest manager and the contest committee.

Prizes Sponsored by:


First Prize: $100 Gift Certificate
Second Prize: $50 Gift Certificate

Pinterest Board
If you want us to pin a pattern you're using, let us know.
Follow PatternReview's board TNT Tee Contest on Pinterest.


-- Edited on Today at 4:19 PM --

------
Maris Olsen

http://sewmaris.com

sewmaris


Advanced
Member since 9/14/06
Posts: 86

2 members like this.




Date: 7/18/14 10:33 AM

This post will be the "round-up" of all questions you enter about the rules - just so you don't have to scroll through the entire thread to find the specifics. HTH!

Q: Have the prizes been announced for this contest?
A: Indeed they have! First prize is a $100 EmmaOneSock gift certificate, and second prize is a $50 EmmaOneSock gift certificate.
(Thanks EOS!!)

Q. My question is the pattern came with long sleeves and I have been cutting the long sleeves short for the summer. Is that legal or do I need to make all my tshirts long sleeve.
A. Totally fine to vary sleeve length.

Q. Are we allowed to change the style lines of the pattern to allow for color blocking?
A. Absolutely!

Q. If I make Ts from a classic T pattern with the same body fit, varied to a boat neck, both narrow and wide neckline bands... adding a yoke seam, gathering or pleating into the neck band or yoke, a design sleeve rather than standard flat cap. Would variations like this be allowed
A. Definitely OK. All neckline changes are OK!

Q. I am thinking about using the Jalie Scarf Collar Top.
A. Yes, this is still a T pattern with a collar variation, so it is fine. Just don't make into a cardigan sweater!

Q. Can I muslin my pattern only prior to the start of the contest?
A. Per our esteemed Contest Committe, YES! Fine to muslin, but do not use the actual fabric you plan to use for your contest entries.

Q. Would my self drafted shirt work? I posted a review on it, with the number 348600-1005? Can I have it long sleeves, or even sleeveless?
A. Yes, as long as it is a knit shirt, yu may use this pattern. OK to add sleeves of any length, or enter a sleeveless version too.

Q. Since the Jalie scarf T is allowed I'm guessing the HotPatterns Fringe Festival Top is also allowed, right?
A. Yep, the Fringe Festival Top is OK.

Q. IS it OK for the T-shirt to include a woven section.
A. No. All shirts need to be made entire of knit fabrics.

Q. Can we add a waist seam or does it have to be just lengthened, like an over-long T-shirt?
A. No waist seams, just lengthening to "dress length". Fine to accessorize with belts tho! :-)
A. Clarified with the Contest Committe: Lengthening to dress length OK - adding a waist seam NOT OK.

Q. Would Style Arc's Creative Cate pattern be okay for this contest?
A. Yes indeed!

Q. Does the base pattern have to be a tee shirt pattern? Is a woven pattern OK as long as I make it up using knit fabrics?
A. Yes, it is OK, because you are basically self-drafting but using a commercial woven pattern as a starting point so you can get a dart added.

Q. If we're using a pattern that comes with several different sleeves, can we use them, or should we stick to one sleeve pattern and only lengthen or shorten it?
A. OK to use all the different sleeve variations included in the pattern, or to combine them and make up your own.

Q. Do all 4 of the tops have to have the same neckline or can I make 1 a scoop neck, 1 a V-neck & 1 a cowl-neck, for example? And can I make them different sleeve lengths? Could I make 1 of them a cut on or dolman type sleeve and the others short?
A. Each top can have a unique neckline, and different sleeve lengths are OK, as well as dolman + other sleeve styles.

Q. Hello, I live in South Africa, would I be eligible to compete in this contest?
A. The rules only state you need to be a PatternReview member for 90 days. No location requirements!! Please join in the fun!

Q. I want to take my TNT tee and add a side gusset all the way down the sides for those knits which make it too snug for me, instead of just adding to the side seams. Would that be allowed?
A. Adding a side gusset is fine, and color-blocking is also fine.


Q. I just got the new Stylearc Emily tee. It intrigues me because I think it will work as designed, or with pleats on both sides, no pleats, contrasting yokes...
Would that much variation be ok?
A. StyleArc Emily is fine to use as a base pattern, and vary as you described to get 4 unique looks.


Q. Would Vogue 8817 be okay?
A. Yes, great looking pattern!

Q. Can I use - the Polly Top, and add sleeves? Can I use - SBCC Tonic 2, and shorten the sleeves?
A. You can use EITHER pattern, but you must pick one base pattern to use for all 4 versions of the T's that you submit for this contest. Noted that the Polly topis for wovens, but as long as you modify for/use knit fabrics only it is OK.

Q. Is the Metropolitan Tie Me Down Top (HP) pattern OK?
A. Yes, it is a great looking pattern!

Q. I found two big cotton t-shirts at the local department store-equivalent here in bright pink and purple and was planning to use them as fabric. Is it OK to use purchased Tees for fabric?
A. Absolutely! What a great idea!!

Q. Can I rotate my darted front to make princess seams that I then color block? Can I rotate my darts into the neckline and change it to gathers?
A. Yes, you may do all of these things!

-- Edited on Today at 2:24 AM --
-- Edited on Today at 2:26 AM --
-- Edited on Today at 2:32 AM --
-- Edited on Today at 2:39 AM --
-- Edited on Today at 6:37 PM --
-- Edited on Today at 8:13 PM --
-- Edited on Today at 7:07 PM --
-- Edited on Today at 7:10 PM --
-- Edited on Today at 9:59 PM --
-- Edited on Today at 10:21 AM --
-- Edited on Today at 11:21 AM --
-- Edited on Today at 11:23 AM --
-- Edited on Today at 11:41 AM --
-- Edited on Today at 11:28 AM --
-- Edited on Today at 1:49 AM --

------
Maris Olsen

http://sewmaris.com

marec


Intermediate
Member since 5/11/08
Posts: 4513

1 member likes this.




Date: 7/18/14 10:54 AM

Oh what a fun idea for a contest! I am excited about this. Some patterns in my stash need revisiting:

V 8565
V8390 This may not count as a tee, but be considered a wrap top.
V8691
SBCC Tonic tee
V8536

------
my blog: http://kf-biblioblog.blogspot.com/
The more I learn, the less I know.

marec


Intermediate
Member since 5/11/08
Posts: 4513



Date: 7/18/14 10:54 AM

deleted-double post
-- Edited on Today at 12:50 PM --

------
my blog: http://kf-biblioblog.blogspot.com/
The more I learn, the less I know.

allycovey


Intermediate
Arkansas USA
Member since 11/16/07
Posts: 1692



Date: 7/18/14 11:18 AM

Ok I am in for this one, I just got a lekala raglan tshirt pattern download that I love. My question is the pattern came with long sleeves and I have been cutting the long sleeves short for the summer. Is that legal or do I need to make all my tshirts long sleeve. You said you could turn it into a dress or a tunic, just wondering about sleeve length.

Judy Kski


Intermediate
Florida USA
Member since 10/26/08
Posts: 1622



Date: 7/18/14 11:22 AM

I was just looking at the list of 2014 Contests five minutes ago and thought the rules for this one just might be posted. Look what I found!

I've been waiting to see what this contest would be all about. Very tempting, but I tend to shy away from those with "composite required". I guess it's just something I need to learn to do. Anyway, it sounds like a fun challenge.

ETA: Just noticed the prizes for this contest. I think I'm going to have to get my creative juices flowing...
-- Edited on Today at 11:26 AM --

------
Judy

Judy Kski


Intermediate
Florida USA
Member since 10/26/08
Posts: 1622



Date: 7/18/14 11:37 AM

Are we allowed to change the style lines of the pattern to allow for color blocking?

------
Judy

annenet


Advanced
USA
Member since 8/2/03
Posts: 2449



Date: 7/18/14 12:51 PM

Wow, perfect timing! I'm loving my new Babylock cover stitch and this is a perfect way to play with it!

------
So many projects, not enough time
At my house in VA:
Bernina 1010, Activa 220, B580, B780
Singer 201-2, 221, Bernina Serger 1300MDC, BL Enlighten, BL Sashiko, BL Cover Stitch, Consew 75T

At my Lake House in PA:
Bernina Artista 165E, Singer 503A. Bernina Serger 1100d

http://sewingtechie.blogspot.com/

nanneke


Intermediate
Netherlands
Member since 4/22/07
Posts: 98



Date: 7/18/14 2:17 PM

o, well, I just did that, making 7 the same t shirts. look into V8151 , A is a wrap, B is a classic T. this pattern is very easy to ajust to your body shape. it has been reviewed by so many of us, it must be the best! good luck to you all!

Nancy K


Advanced
New York USA
Member since 12/28/04
Posts: 8410





Date: 7/18/14 2:25 PM

I have made my tnt t shirt into a draped back with a yoke and a plain front. Does this kind of pattern work meet the requirements of the contest?

------
www.nancyksews.blogspot.com
Printable Version
* Advertising and soliciting is strictly prohibited on PatternReview.com. If you find a post which is not in agreement with our Terms and Conditions, please click on the Report Post button to report it.
Beginners Guide to Dyeing Fabrics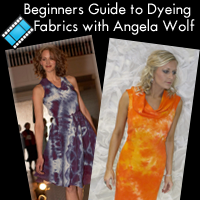 Blueprints to Blue Jeans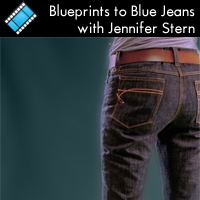 Simplicity 2364

by: AnnikainSw...
Review
No Pattern Used 0000

by: MayenDesig...
Review
Jamie Christina Palooza Apron Pattern (JC309PA)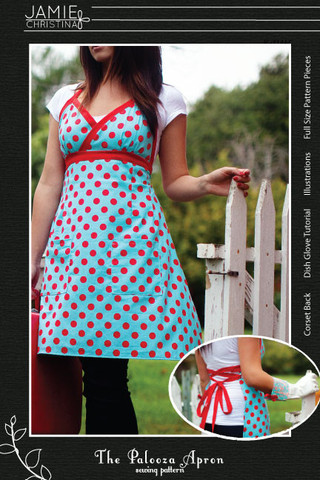 Buy Now
SewBaby The Hat Shoppe Pattern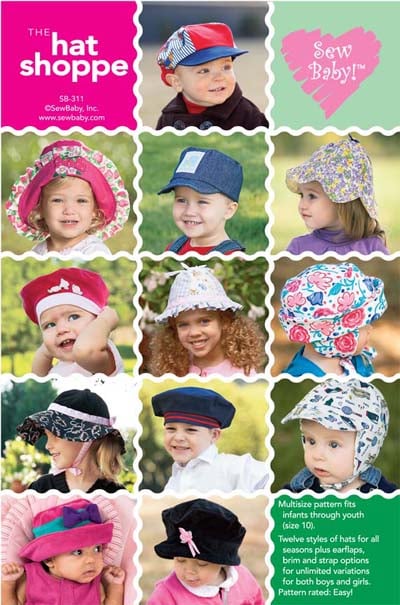 Buy Now