Learn To Sew


Member since 4/12/05
Posts: 14034
Skill: Advanced Beginner



Date: 7/28/05 7:56 PM

Today I looked at Pfaff Coverlock 4852. This one does 5 thread and a coverhem as well as serging. Price $999. I also looked at the Hobbylock 4842. Price $969. No coverhem and a 4 thread. Somehow, I don't like the coverhem one. I was terrible on it. Serging was ok, but the coverhem was not at all straight. I don't mean by a tiny bit either. I mean I would start out fine and by the time I was done on the sample fabric, I would sew very crooked. I sewed a rolled hem on the hobbylock and was comfortable. If I am going to consider ever doing a cover stitch, I will need to get the slightly more expensive model, even though I sew poorly on it . Next time I go in, I will have them change it to the serger mode and not the coverhem mode. That just makes me nervous.

Last week, I looked at Babylocks. I like the Eclipse SX. Not a fancy model. No coverhem, but I can sew on this machine and I think in time I would be very comfortable with it. Price $699 on sale and sometimes $599 on sale. Reg $1299, although I don't think it is regular price very often. My price limit is $999, so I did not look at the other models.

Looked at Bernina 800. Price $799. The blade is verticle and I can see myself in the emergency room with this one. No thanks. Other than that, it is a great machine!

I have not checked out Jamone yet. Any suggestions for other brands?

Carol

------
Bernina 630, Bernina embroidery module, Pfaff 2036, Bernina 1200DA serger, Unique Sewing Cabinet 450L

seKimberlyso


Florida USA
Member since 5/7/04
Posts: 619
Skill: Intermediate



Date: 7/28/05 8:10 PM

Viking? I love mine. I have 905, others have 936. Nothing bad to say about it, threads easy and sews well.

------
Kimberly

Jodi B.


Saskatchewan Canada
Member since 8/24/02
Posts: 728
Skill: Intermediate



Date: 7/28/05 8:14 PM

My suggestion would be to get a basic serger with differential feed (a must!) and then save up for a separate coverhem if you want them. I originally had a machine that did both and I'm so much happier with the separate machines. (I have a Janome 654D serger and a Babylock coverhem machine.)

My two cents,
Jodi

Betakin


Arizona USA
Member since 4/22/04
Posts: 7282
Skill: Advanced



Date: 7/28/05 8:48 PM

I had the Pfaff 4842 and it is a very nice serger. It is built like a tank with a 2 speed foot control, needle tension release button, has a large stitch program and accepts deco type threads well and does excellent stitching. I gave it to a family member when I bought the Elna 744 serger which is also a four thread almost identical to the Pfaff 4842 with the same stitch programs except the Elna has 3 coverhems, tilt needle bar and automatic tensions and the price was less than a coverhem only machine. I love that the tensions are automatically set no matter which stitch I choose but can still be adjusted if needed. I paid under $800 for the Elna which was less than a coverhem only machine. I do think that the coverhem only machines are nice but the Elna is a quick switch to coverhem from regular serged stitching. I do think that the 5 needle positions offered give a better stitch quality for coverhem also as compared to some combo coverhem/sergers. I chose this serger because I wanted more than the narrow and wide coverhem that some 5 threads offer. Though the 744 is only a 4 thread it does narrow. wide and triple seam coverhem. I can't say enough about this serger as people already know. Yep, I like my Elna but if a coverhem is not needed..there are plenty of nice basic sergers on the market today at low prices. A coverhem machine can always be purchased at a later time if one finds the need or wants to trade up.

Robin H


North Carolina USA
Member since 1/16/05
Posts: 168
Skill: Advanced Beginner



Date: 7/29/05 8:40 AM

I'm in the same boat as you. Yesterday, I test-drove a Pfaff 4852, and I wasn't satisfied by the stitch quality either. Of course, I had brought with me a swatch of every difficult fabric I could think of, but even the dealer couldn't get it to stitch evenly, even on that buckram-type stuff which any machine should be able to handle.

I also hate it that most dealers aren't stocking the low- to mid- range serger models. I visited a Babylock dealer last week who had ONLY an Evolve and the Imagine Wave, so no sub- 1000$ machines at all to try. The Pfaff dealer had no Hobbylocks, and no Janome or Brother sergers at all, though they carry those lines too.

Having read Debbie Cook's review and threads, I really want a simple bulletproof serger, and want a separate coverstitch machine. It took the dealer over 2 hours to show me the basics on the Pfaff yesterday, probably because she took 15-20 min for each changeover.

Learn To Sew


Member since 4/12/05
Posts: 14034
Skill: Advanced Beginner



Date: 7/29/05 12:30 PM

Robin,

I felt like I spent hours there yesteray, but it was only 1 hour. I left thinking "I really don't like this machine". I decided last night I did not need a cover hem machine at this time. What a relief that was! I'll buy twin needles and use my Bernina 153. I feel comfortable with the Bernina. Not so with the Pfaff. The lower model Hobbylock ($30 less for a lot less machine, but easier to use) was a good machine. I did not think it was tempermental at all.

It took her 20 minutes to thread the thing? When I was there yesterday, the 4842 (the pink one) was acting up. She sewed on it with no trouble, but when I sewed on it, it acted up. She re threaded it 3 times before she finally got it to work right. I was not impressed. I know how you feel.

Carol

Oops! The pink one is the 4852. Sorry.

-- Edited on

7/29/05 6:29 PM

--

------
Bernina 630, Bernina embroidery module, Pfaff 2036, Bernina 1200DA serger, Unique Sewing Cabinet 450L

Betakin


Arizona USA
Member since 4/22/04
Posts: 7282
Skill: Advanced



Date: 7/29/05 3:30 PM

Carol, you said the 4842 was pink? My 4842 was not pink. The 4842 is the model that does not do coverhem. I feel it is more sturdy than the coverhem models and does a better stitch than the coverhem model that I tried. It did seem to me that it took longer to convert the Pfaff for coverhem than my Elna. I have forgotten the extra steps. With the Elna there is no plate change or tensions to mess with. Just add the little table and tilt the needle bar to change needles and thread the chain looper and flip the dial. If you do decide to purchase a coverhem in the future I hope you find one you like. Besides Babylocks the Janome coverhem machines seem to have great reviews. Some day I hope to see one. I have no Babylock, Brother or Janome dealer in my town and will have to travel to find one.

Nikki


Maryland USA
Member since 4/8/02
Posts: 2669
Skill: Advanced



Date: 7/29/05 3:45 PM

I have a Hobbylock 4752 (yes, 7, not 8) that I bought as a floor model two years ago for around $400 (down from the original $600ish). It is a little trooper, serges through anything and rarely gives me any trouble. Plus it has a handy thread catcher thing built in. When I went to the free serger class at the dealer, everyone else had high-end machines and were struggling to thread them and change to rolled hem, etc, but I didn't have any problems. I'm not sure what the differences are between the 4752 and the 4842, but I would recommend it as a basic starter serger. I guess I probably ought to write a review...I was putting it off until I had used the machine a while, and lost track of time...

------
mmmmm woooool

Learn To Sew


Member since 4/12/05
Posts: 14034
Skill: Advanced Beginner



Date: 7/29/05 5:27 PM

As I posted yesterday, I tried the Hobbylock 4842, the smaller. less expensive model for a rolled hem. It has sliders for stitch length and differential. The 4852 is the promo pink one. Sometimes it is also gray colored. (after a while, I was getting confused)

I see in my brochure you have the 4752, the one with knobs. Nothing wrong with that one. Seems like a workhorse to me. The low end ones are sometimes the best ones they make. Not all the "bells and whistles", but also not all the problems either. They did not have this model on display. As I read your note, I decided to call my local dealer. She said they don't sell them anymore, as they are hard to thread in the lowers. People did not like them very much, I guess. The next model up is the Hobbylock and I liked it. However, I still think it costs way too much. $969. They sell at full MSRP. Hardly ever a sale at that place.

What do you like about yours?

Carol

------
Bernina 630, Bernina embroidery module, Pfaff 2036, Bernina 1200DA serger, Unique Sewing Cabinet 450L

Elna Copenhagen Benbow

Member since 8/28/02
Posts: 3
Skill: Intermediate



In reply to Learn To Sew

Date: 7/30/05 7:28 AM

Carol,
I've used a serger for 14 years. I purchased a four thread Pfaff which was the top of the line back then. I'm looking to purchase a new one as my old one is wearing out. Over the years I have noticed that a five thread serger would have been better because I would not have to go to another machine to add the straight stitch function after serging. Another point about sergers is that even though they have a particular brand name on them they are all made in china or the far east. None of the major brands make them in their countries. Check the machine itself to see where they are made. After I purchased my first one I discovered this thinking my machine was made in Germany. Does Threads magazine or Sew news have a review on sergers? It might be good to check.
I don't post to often but I'm also looking for a serger.
Thanks for your help

Printable Version
* Advertising and soliciting is strictly prohibited on PatternReview.com. If you find a post which is not in agreement with our Terms and Conditions, please click on the Report Post button to report it.
Online Class
Pattern Work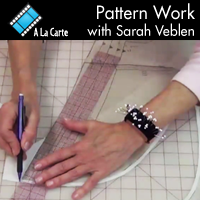 Online Class
Beyond the BoatNeck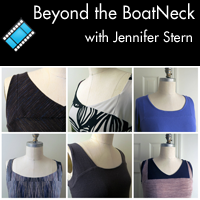 BurdaStyle Magazine 10-2012-118B

by: motorharp
Review
No Pattern Used Quilt (Self drafted)

by: sewtimetra...
Review
THE SKIRTS - A CD Book By Kenneth King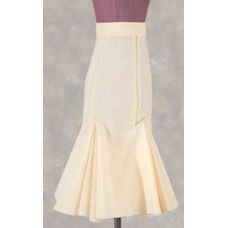 Pattern Details
Sewing Workshop Valencia Jacket & Pants Pattern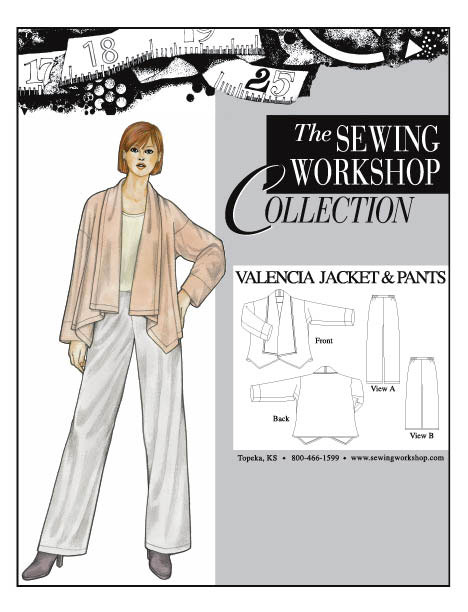 Pattern Details