Mrs. Trouble


Maryland USA
Member since 12/13/04
Posts: 507
Skill: Intermediate



Date: 9/8/05 5:49 PM

I just started my daughter in a new private school. She is kindergarten age but tests in the November of 1st grade level on all subjects, so she is in a private school that places based upon ability not age (she is in Pre-First Grade).

This is supposed to be a non-religious school. There is no mention of religion in any of the documents or anything on the school's website. My husband and I are agnostic and don't want anyone influencing our children toward or away from the idea of God, etc. We want her to grow-up with an open mind and come to her own conclusions. So today she comes home and tells me that her teacher (who is also the Director of the school) has been making them say grace before lunch. I am so upset! My daughter is incredibly confused. She doesn't understand what grace is nor do I want her to. I don't mind if her little classmates want to say grace and, out of curiousity, she wishes to ask them about it. But I have a real problem with an authority figure is telling my daughter that she has to say grace before she eats. This truly offends me and I don't know what to do. Since this is a private school I feel I have no recourse here. I can't go to the top, because the woman doing this "is" the top. I am really upset. Can anyone give me some suggestions as to how to handle this? I am not sure the best way to bring it up to this woman. I told my daughter to tell her that her mommy and daddy told her not to say grace, but she got upset and said "Yes, but she told us we 'have' to say it."

Help!!!

Lauren

------
Wherever you go, there you are.

candyo


Florida USA
Member since 3/6/03
Posts: 1638
Skill: Intermediate



Date: 9/8/05 6:10 PM

Oooooh, I'd be ticked off! While I too respect others' desire to do things like say grace, I expect them to respect my desire NOT to. I really resent people pushing their religious beliefs upon others, especially children.

I can't think of any advice for you, but I wanted to tell you I agree with you completely.

------
Nikki Medved
My blog:
http://subversivesewer.wordpress.com
Visit my pro-sewing store!
http://www.cafeshops.com/sewingdiva


Gigi Louis


Member since 4/4/02
Posts: 7876
Skill: Advanced



Date: 9/8/05 6:16 PM

You have every reason to be upset. Religion is a very personal thing and should not be pushed on anyone. I would make an appointment ASAP and discuss this matter with the school director. Be prepared though, you may have to change schools.

Mrs. Trouble


Maryland USA
Member since 12/13/04
Posts: 507
Skill: Intermediate



In reply to Gigi Louis

Date: 9/8/05 6:21 PM

Quote: Gigi Louis
Be prepared though, you may have to change schools.

I wouldn't have a problem changing schools, but I am obligated to pay the full tuition if I decide to leave (this school is $8,500/year plus text books, etc.). I feel very strongly about this, though. If this woman feels entitled to force her religious beliefs onto my child, what else might she do?

Lauren

------
Wherever you go, there you are.

Liana


Nebraska USA
Member since 8/31/03
Posts: 888
Skill: Advanced



Date: 9/8/05 6:34 PM

I doubt they could make you pay the pull tuition if they are discriminating against your beliefs, which IS what they're doing, and without any notice whatsoever. I would call the ACLU if you decide you want to change schools, or even before you talk to this woman, just to get some idea of what you might want to say to best effect. (They wouldn't necessarily get involved, but they have lots of experience with this kind of thing, and I'd want to know what the crucial points were.) I'm sure the school would rather refund your tuition that get a LOT of bad publicity and legal bills. Even if this woman backs down and says that she won't do this anymore, I'd worry that she'd conciously or unconciously treat your daughter quite differently than the other students, and it would become obvious to the other students and faculty, and be an even bigger problem. I'd be prepared to change schools, and really grill the next one over this subject.

------
Liana
http://sewintriguing.blogspot.com/
http://artisanssquare.com/sg/
http://www.pbase.com/lianasews

GorgeousFabrics


Member since 8/12/02
Posts: 2934
Skill: Expert/Couture



Date: 9/8/05 6:41 PM

I would also be upset in your shoes. I went to a Catholic school, but there were many girls there who were not Catholic and they were never made, asked or coerced into participating in any of the religious activities.

Have you asked the director if, in fact, the kids have to say grace? I know that my 7 year old will say that he "had" to do something, when in fact he didn't. It's all the way little ones interpret authority. If I were in your shoes, I would call up the director and say, "Little Janie thinks she has to say grace before meals, but in our household, we don't do this. I'm sure she's misinterpreting it, given that she's 5. Am I correct?" I'd say this in as non-confrontational a way as possible, then just let the director answer. She may say jsut be suggesting grace, without thinking how it comes across to little kids. If that's the case, you can open up a dialogue with her and let her know what your expectations are, and how everyone can peacefully coexist.

Then again she may be a religious martinet who believes that it's her way or the highway, but you have broached the subject in a classy way.

HTH and good luck...
Ann

Cambric Tea


Pennsylvania USA
Member since 4/19/03
Posts: 599
Skill: Intermediate



Date: 9/8/05 6:51 PM

I remember being a 5 year old and being made to do all kinds of dumb stuff.

We had to rip apart wildflowers and learn the parts. Cool. But then we had to pray to the Great Spirit to forgive us for taking the flower apart. NOT cool. Mrs. Waters was reading too much Castaneda and the year was 1973 But making us do dumb religious stuff was just an indication of the general lax dopey teaching methods she employed. Luckily (er..) it was public school.

For me, I wouldn't be so upset about the "grace" itself especially if it's a generic grace, "Thank you big whomever for the carrot sticks and tuna sandwhich". I'd be more upset, as you say, about what *else* they are filling your bright child's mind with.

Try to get your daughter to remember all the words in the grace, because I think that will be your crucial "out" as Liana advises.

Edited to say: I don't think being reverent and being a good teacher are at cross purposes. I do think forcing beliefs on children whose parents are not aware or consenting doesn't bode well.

-- Edited on

9/8/05 8:02 PM

--

------
"Today there are so many people, so many things, so many emotions, and the more there is, the less I want. The more man flies to the moon, the more I want to sit and look at a tree. The more I live in a city, the more I search for a blade of grass." Audrey Hepburn, Vogue Magazine, 1971

Jennifer shaw


Member since 8/24/02
Posts: 2400
Skill: Intermediate
Body Type:




Date: 9/8/05 6:53 PM

Good luck! Whew, that would really bother me to no end. (and I am one of those very open minded teachers)

hungryzombiecouture

Ontario CANADA
Member since 4/21/05
Posts: 154
Skill: Advanced



Date: 9/8/05 7:03 PM

I, too, would be upset if my child was having religion forced upon him or her without my permission. However, as an educator myself, I realize that a child's version of what occurs at school is not always the actual version of what is occurring. Often times, when telling Mom about an event at school, children will omit information inadvertantly or misunderstand something due to a lack of experience with a similiar situation. Please understand, I am in no way accusing your daughter of telling lies, but perhaps you are jumping to conclusions. In your message you didn't mention if the administrator actually mentioned thanking god for the food. Perhaps, she was simply asking the children to realize how lucky they were to have food and to give thanks (in general) for their good fortune. She may refer to this practice as 'saying grace', but not actually mean for it to have religious overtones - it may only be meant as a moment for the children to stop and reflect. I could be totally off base here, but I always like to give people the benefit of the doubt.

Shannon

------
Shannon


http://www.hungryzombiecouture.blogspot.com/

Karla Kizer


Member since 4/8/02
Posts: 8240
Skill: Advanced



Date: 9/8/05 7:16 PM

This kind of insensitivity to the beliefs and values of others is, IMHO, exactly what got prayer in public school tossed out when I was still a kid. There are, unfortunately, plenty of people in the world who believe that speaking aloud their own conversations with their Higher Power will somehow convert the "ignorant" and "less fortunate".

I think Ann (Gorgeous Things) has presented a lovely way of expressing your concerns. I would probably have taken the far less classy approach of telling the director that out of respect for her family's religion, ny DD would be performing a ritual human sacrifice before lunch each day....

------
"Never try to teach a pig to sing; it wastes your time and it annoys the pig." -Robert Heinlein and Ann's father. Thanks for the reminder, Ann.

Where are we going, and what am I doing in this handbasket?

Matthew 25:40 (New International Version)
The King will reply, 'I tell you the truth, whatever you did for one of the least of these brothers of mine, you did for me.'




Printable Version
* Advertising and soliciting is strictly prohibited on PatternReview.com. If you find a post which is not in agreement with our Terms and Conditions, please click on the Report Post button to report it.
Online Class
Perfectly Fitted Shirt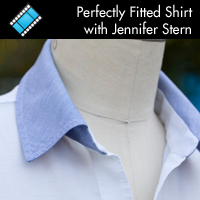 Online Class
Altering Pants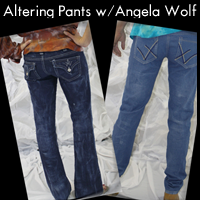 Vogue Patterns 8414

by: yummymummy...
Review
Silhouette Patterns 3011

by: velosewer
Review
DVD - Will this fabric work for you?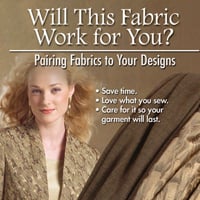 Pattern Details
Petite Plus 504 Pattern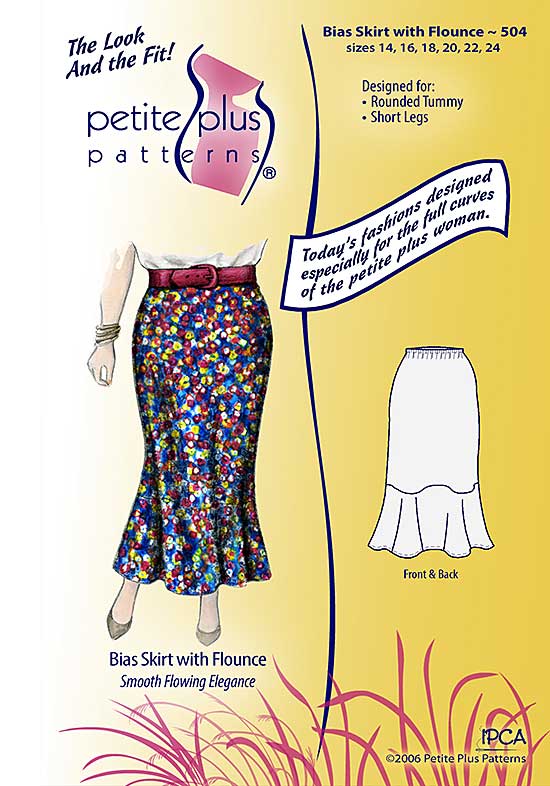 Pattern Details