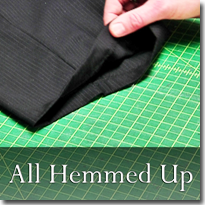 | | |
| --- | --- |
| | Scheduled Class. Access Never Expires! |
Taking your pants and skirts to the tailor to be shortened can get really expensive! Join me for All Hemmed Up and discover the tricks that make turning up your own hems a snap! Learn when you need to adjust the side seams before pressing up the hem and how to manage excess fabric along a flared hem.
Dust off your hemming accessory feet and see how easy it is to achieve a professional looking hems. This is a workbook class, organize your samples into a binder to create a useful reference..
This class will cover:
How to measure pants that need to be shortened
How to make a cuffed hem
How to fold a pant leg up for a blind hem
How to hem jeans
Hemming pants that taper
Hemming pants that flare
How to sew a narrow hem
How to use a rolled hem foot
How to hem knits
Skill Level: Beginner and Intermediate
Class is a combination of PDF downloads and message boards where you can interact with other students and the instructor.
Download the Class Outline Optional Online Video available for this class. See sample below
Registration for this class is not available at this time.
Notify Me
when this class becomes available
Instructor: Jennifer Stern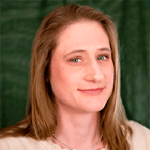 Recent Reviews

by Sharp
I took the hems class by Jennifer Stern. I signed... more...