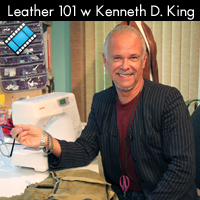 | | |
| --- | --- |
| | Video Class. Start watching as soon as you register. Never Expires! |

Cost: $49.00
Add to Cart
Add to WishList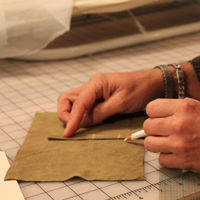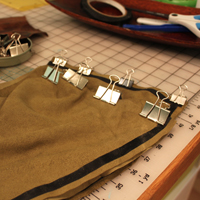 Sewing with leather (real or faux) isn't as daunting as some people would believe. With basic knowledge and a few extra tools, you can sew leather garments or accessories easily. In this class I am going to show you how to sew different types of darts, seams and flaps. And to help you put these to use, we will create a
stunning peplum top in buttery suede from start to finish.
This is a video class with 3 hours of high-definition video which you can watch whenever you want.
Recommended Pattern: Vogue 8815
Here's what you'll learn:
Distinguishing between different types of leather
How to select and how much to buy for your project
Choosing patterns
Supplies and industry tips and tricks to sew with leather
Seams

Basic
Flat-felled
Lapped
Cut-edge Lapped

Darts
How to sew flaps and collars and cuffs
Sewing the Peplum top

Cutting and Marking on Leather
Staying Leather
Pressing Leather
Sewing Darts
Inserting Zipper
Finishing

Bonus: A 29 page PDF document showing step by step photos of all the different types of darts and seams.

This is a Video Class! You can watch them whenver you want and ask questions as you sew-along.
Instructor: Kenneth King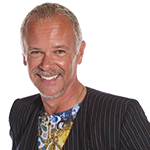 Recent Reviews