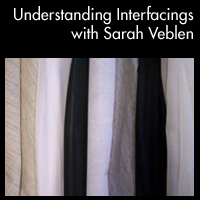 | | |
| --- | --- |
| | Scheduled Class. Access Never Expires! |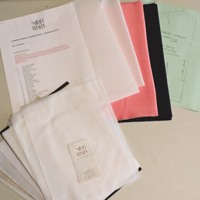 Have you ever skipped using an interfacing when a pattern has called for it? Have you ever wondered which interfacing product you're supposed to use in a given situation? Have you ever thought that you should use an interfacing when the pattern did not call for one?
This 15-lesson class will help you take control of using interfacings in your garment sewing. You'll learn:
What the function of an interfacing is -- and why using interfacing is so important.
About a wide variety of interfacings, not just what's available in chain fabric stores.
Which sewing situations will almost always need to be interfaced.
How to judge on your own when an interfacing should be used.
When you can skip using an interfacing.
The pros and cons of fusible interfacing.
The pros and cons of sew-in interfacing.
How to best apply both fusible and sew-in interfacings.
How to decide which interfacing to use.
How to interface with a light touch -- and different ways to get more structure.
How to pre-shrink interfacing -- and decide if it's necessary to pre-shrink.
Where to source both common and luxury interfacings.
Your kit will include over 20 samples of different interfacings -- from those that give just a touch of support to those that provide firm and structured support -- for garment construction. Each sample is approximately 8" x 12" so that you'll have a handy reference guide and be able to test-apply potential interfacings to your fashion fabric when deciding which interfacing to use in future garments.
Give your garment sewing a big boost and learn the fine points as well as the basics about interfacing. As you become more knowledgeable about the role interfacings play, I guarantee that your garments will improve dramatically.
(Note: This class concentrates on interfacings for garment sewing. It does not cover craft and home décor products or battings.)
The kit is an integral part of the class and is required. Shipping Note: Because of the recent increase in the USPS prices, there will be an extra charge of $15 for all the kits shipping outside of the United States. The class kit contains:
Samples (approximately 8" x 12") of more than 20 different interfacings
Half-scale patterns: Bodice front, Bodice back, Front neck facing, Back neck facing
Small cut of light-weight silk for half-scale garment
Small cut of medium-weight wool for half-scale garment
Small cuts of 2 different interfacings for half-scale garments
Video Titles
Reinforcing weak points in garments.
Assessing a fabric "sandwich".
Evaluating "give" in knit interfacings.
Aligning the fashion fabric and interfacing.
Fusing techniques.
Class is a combination of PDF downloads and message boards where you can interact with other students and the instructor. Online Video included in this class. See sample below
Registration for this class is not available at this time.
Notify Me
when this class becomes available
Instructor: Sarah Veblen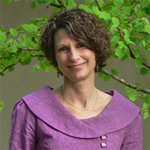 Recent Reviews