Frequently Asked Questions about Lazy Girl Design Patterns
Why don't your patterns have pieces?
Our patterns are primarily found in the quilt industry and are written in a quilter's language, for use with a rotary cutter, cutting ruler and mat. That means our patterns do not contain pattern pieces (unless needed), but rather have dimensions of pieces written for rotary cutting. If you want pattern pieces, tape a few sheets of paper together, draw the dimensions of the pieces needed and there you go.

Why do so many of your patterns call for fat quarters of fabric?
We have quite a few patterns that use fat quarter cuts of fabric (18" x 22") because this cut is common in the quilt shops and allows you to cut larger pieces from the same one quarter yard. You don't have to use fat quarters, you can always use yardage off the bolt. If you do, get a bit more than you think you need.

I see your products are copyright protected. Can I make and sell items from your patterns?
No.

Your new patterns are in color - will you redo the old in color too?
Over the years our patterns have transformed from hand-drawn illustrations, to computer drawn illustrations, to black and white photo directions, to our current format of full-color photo step-by-step instructions with added computer graphics where needed. We'd love to re-do all of our older format patterns to the current jazzy style, but we'd rather spend time creating new designs.

Your designs are so simple looking and lack detail.
Exactly! Thank you! That's exactly what I'm trying to achieve, and your question wasn't a question. My patterns are a direct reflection of me and my needs in a project. I have criteria I use when I pick a pattern to work on and it comes from years of garment sewing angst dealing with tons of pattern pieces and construction obstacles at every turn. I think quilting and sewing should be enjoyable. This means every step from start to finish, including ease in selecting fabrics and supplies, to step-by-step construction, to usability of your final product. And give me room to bloom with every project. I consider my designs to be more classic than trendy. I offer simple design lines, rather than detail you may not be interested in. I try to remove any obstacle that might stop you from enjoying and finishing the project. Think of our patterns as soup stock recipes. There's just enough in there to call it soup. If you want veggies/meat - you add them, you know how.

If your patterns are so simple, what's in there to get excited about?
Excellent question, I'm glad you asked. If I was doing the same old thing from pattern to pattern, I'd get bored. So, I try to find shortcuts and innovative ways to incorporate elements from the apparel industry into the quilt industry. I try to put one new idea or technique in each pattern. Sometimes there's more than one new thing, but if the overall project remains 'Lazy', then it's okay. These are quick and easy patterns and I find that many of my customers make these designs over and over again. My suggestion is to make the pattern once according to the directions. Then if you want to make any changes, or add any details, you know exactly where and how to do that.

Several of your bag patterns show a zipper. How can a zipper be easy?
You walked right into that one - I set you up! If I show something in a design that you would normally think of as being hard or having a low rate of success with, be sure that I've found a 'Lazy' way to do it. I have three different techniques for installing a zipper. And you won't find any of them in the package the zipper came in. I call these 'No-Fear', 'Sew Easy', and 'Zip-tastic'. A bit corny, but it sounds better than technique #1,2 and 3.

Can I make any of your patterns our of fabric other than quilter's cottons?
Absolutely. Quilter's cottons are a very specific grade of cotton fabric and are quite thin compared to other fabrics used for bag designs. Our patterns are written for the quilter and use items commonly found in your local quilt shop. That means we call for batting rather than interfacing for example. Keep this in mind if you are substituting a heavier weight fabric. Many of our designs are constructed by sewing through many layers of fabric and batting. Keep this total thickness in mind and make adjustments as necessary.

How long does it take to make one of these bags?
The bag designs can be made in 1-5 hours depending on the size and complexity of the project. After you've made them the first time, they go much quicker!

Do I need to have quilting skills to make any of these bags?
The quilting skills needed to make any of my projects are very basic. You need to be able to use a rotary cutter, ruler and cutting mat to cut pieces which are mostly rectangles and strips. A standard quilting seam allowance is 1/4" and if you can sew an accurate 1/4" seam, that's great. If not, that's okay too. There is very little piecing in my projects. The 1/4" seam allowance is most important if you are putting pieces together to create a larger element of the project. The most intimidating element for me is the actual quilting when you sew through all layers of the project (cover, batting, lining/backing) and it should look nice. Yikes! Many of our patterns do not require quilting in that sense. Instead, you'll probably sew a pocket on through all layers and that is enough 'quilting' to secure all layers of the project. Make sure you select a batting that can be quilted up to 8" apart and you'll be fine. Very few of our projects require quilting as a structural element.

Gee, Joan, after reading all of this, I think I'm a Lazy Girl, too.
Excellent! There's a little 'Lazy' in all of us and we're glad you found us. Again, not a question, but we'll let it slide.
Online Class
Fun with Fitting - PANTS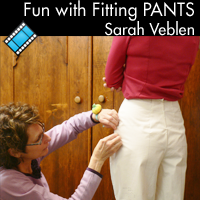 Online Class
Create a Jacket Muslin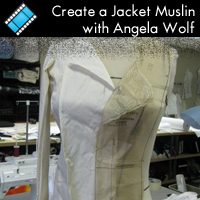 Victoria Jones Collection Busy Diva Apron and Star Potholder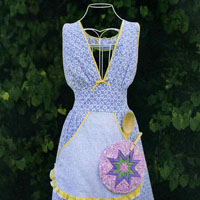 Pattern Details
Lolita Patterns Sugar Plum Pattern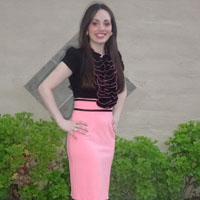 Pattern Details