Newsletter
Choose another Newsletter from the archive04/30/14
Metallics for Summer, Bias Class with Jennifer Stern, Sewing Spaces, New Indie Tops, Narrow Hems



Metallics for Summer, Bias Class with Jennifer Stern, Sewing Spaces, New Indie Tops, Narrow Hems, and

more...

Celebrating Colette Patterns

Sew up a

Colette pattern

and

share it here!

Nothing gets me in the mood for spring more than new clothes. Actually, new self-made clothes. This past weekend I whipped up a few new cute skirts using metallic faux-leather and I love them. Angela's column on Metallics and Satin is so timely. I hope it will inspire you to sew something new and fresh. Looking for even more inspiration? Check out these cute patterns from Sewaholic and Liesl. And by the time you get this newsletter, we will be ready to ship out new Jalie patterns too! Now, you really don't have an excuse not to sew :) We've got you covered!

Spring cleaning? Don't forget your sewing space. We are touring Deb's sewing space this week. Share yours here.

I am partial to skirts year round but they are really a necessity in summer. This week, we are debuting Jennifer's new class - Put it on the Bias, in which you not only learn the concepts of bias, but you end up with this super cute bias skirt. We've even included the pattern for free! This class is on sale for the next two days, so take advantage of this offer while it lasts.

This weekend we are going to Austin, TX for our 12th annual PR Weekend! We hope to see some of you there!



Until next time,

Happy Sewing,





Jennifer Stern's New Class -

Put it on the Bias




In this class we have tried to address everything there is to learn about bias. Starting from what different grain-lines mean and how to identify them. And lots of tips on preventing fabric from stretching as you sew, various waistband techniques, how to accurately hem your skirt.

We are even including Jennifer's Ribbon Skirt Pattern for FREE in this class, so you won't have an excuse not to create this fabulous bias skirt in a knit or in a woven.

On sale for only $29 ( Regular $49 ). Sale ends Thursday!

Register today! Learn more about Jennifer Stern's Put it on the Bias Class.

Column - Metallic & Satin for Summer

- Angela Wolf

The past few seasons we have watched fashion take on a touch of glamor. The trend is not stopping anytime soon! Fabrics typically reserved for evening wear are forefront for casual day wear.



Metallic fabrics are used from small accents to an entire ensembles. The main trend is shown with silver and gold, yet many other colors are showing up, especially in the sequin arena.

Sewing Spaces - Deb Thompson Tours

Spring has sprung and we're sprucing up our sewing rooms with some much-need spring cleaning!

Thinking about updating your sewing area? For some creative suggestions, we thought it would be fun to take a peek into our members' unique sewing spaces.

Getting us started, Deb Thompson shows us how she organized her dedicated sewing room.

New Tops from Sewaholic & Liesl + Co.





Sewaholic Patterns new Belcarra Blouse is a simple dart-less top that makes for a great wardrobe basic. Well suited for many different types of fabrics, this top has endless possibilities for embellishments!

Fun for the whole family! Create matching tops using the new Liesl + Co. Metro T-Shirt and Oliver + S School Bus T-Shirt.

Narrow Hems Tutorial

- Judy Kski



I use this technique whenever I make my own bandanas. It can also be used to hem napkins and scarves as suggested by

Sew Whatever

. I also use it on garments when I want a narrow hem at the end of a sleeve or at the hemline. As you will discover, it has many applications.




Online Class
Leather 101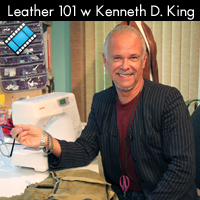 Online Class
Put it on the Bias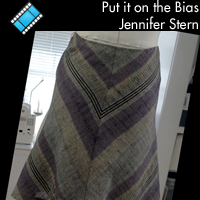 Making Patterns from Existing Garments - A CD book by Kenneth King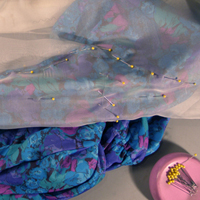 Pattern Details
SewBaby Blankie Buddies Pattern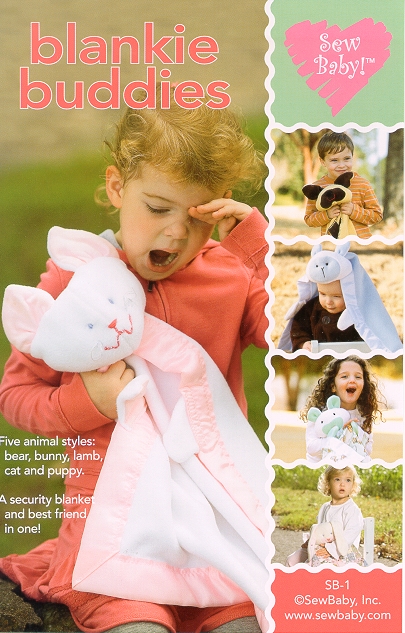 Pattern Details