We're all about jackets this issue! Just in time for Fall!
Here are a few tips to help you sew those jackets...
Lining Tips
Tired of looking at a drab lining when you put on your jacket? Put a little "wow" in your garment by adding colorful cotton in the torso area. Read this tip.
Securing a jacket cuff lining is a must so that the lining doesn't ride up when you put the jacket on. Read this tip for doing this easily.
Lapels
There's nothing that screams "homemade" like a lapel that refuses to lie flat. This is particularly hard with notched and peaked collars. Here's a tip to prevent lobster claw lapel.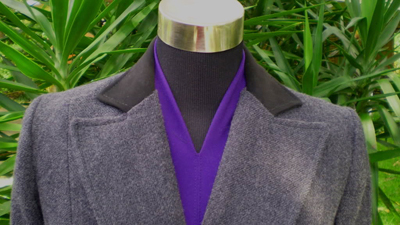 Happy lapels, happy sewist! Photo by nancy2001
Collars
Cutting collars and stands for jackets requires precision. Their long narrow shapes invite opportunity for distortion. Read this tip to learn how to combat this wrinkly distraction.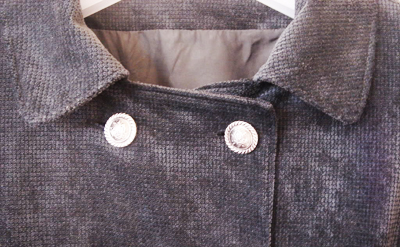 Precise cutting makes the collar! Photo by creative1
Attaching A Collar Without Bulk
There is an art to attaching a collar. Bulkiness in the collar section can throw off your look. Read this tip to learn the steps you need to make your collar look great!
Sewing Sequence On a Jacket
Overwhelmed by the idea of sewing a jacket? Wondering whether you should do the pockets first or the sleeves?
And when does the lining go in? Read this tip to learn the steps you need to organize your jacket project!
For more about jackets, sign up for Angela Wolf's Tweed Jacket class.
For more about linings, sign up for Sarah Veblen's All About Linings class.
Enjoyed these tips? This is just a taste of what's available to you in the PatternReview book, 1,000 Clever Sewing Shortcuts & Tips.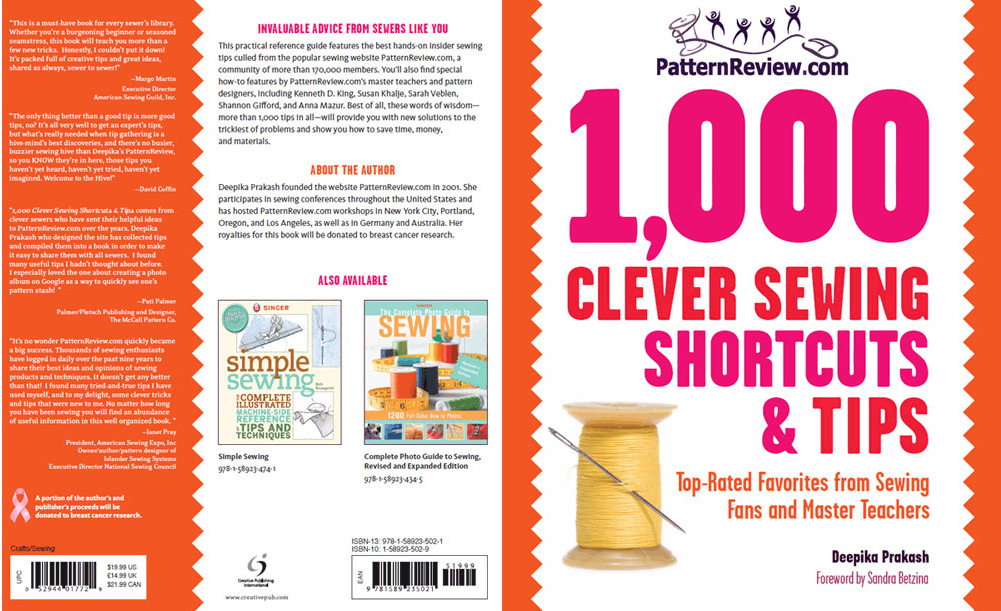 If you haven't bought your copy yet, you haven't seen what other great tips it has!
Well, now's your chance.
Download a special preview of this PR book.
Convinced? Buy it now:
or on Kindle!