Stitch Wear Play is a great Japanese clothing sewing book that features 20 designs just for children. Designer and author Mariko Nakamura continues in the Japanese tradition of designing clean and uncomplicated clothes for everyday wear. The book is straightforward and a good choice for any sewist who is looking to make simple, no-fuss clothing for the youngest members of the family. Mariko devotes most of the book to spring and summer garments although there are some autumn/winter garments too. Her designs are loose and comfortable – these fashions go from classroom to playground to summer camp with ease!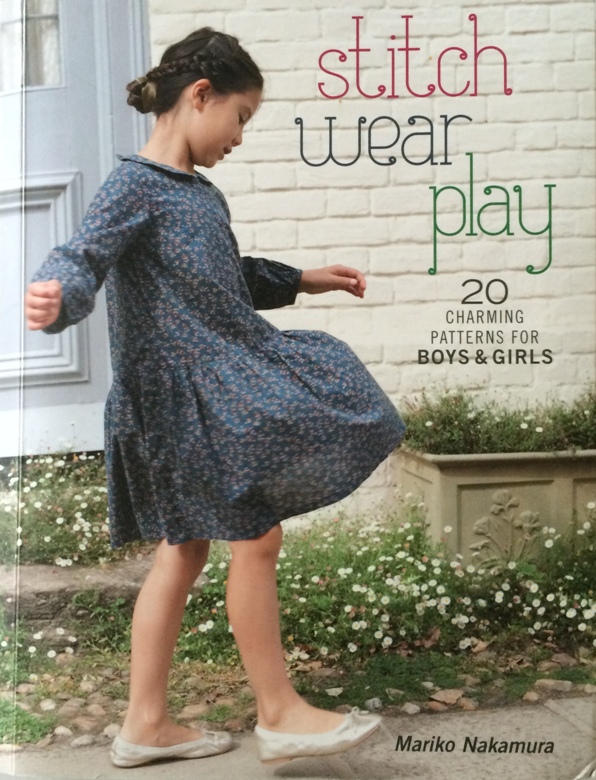 Stitch Wear Play begins with full size pattern pieces of the 20 garments located in an envelope on the inside front cover of the book. We then see a catalogue of boys' and girls' clothing separated into "spring/summer" and "autumn/winter".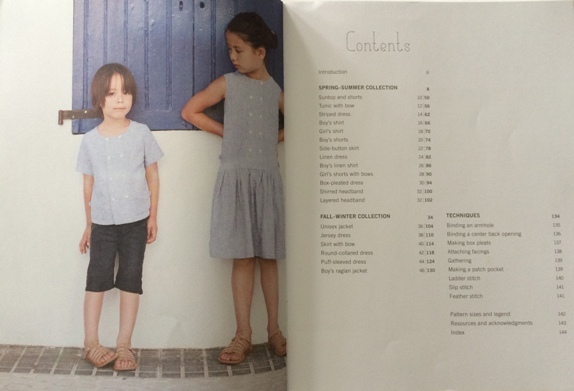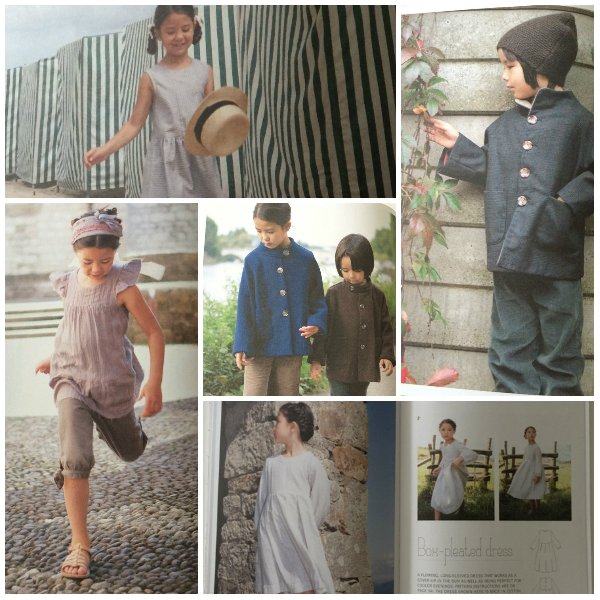 The spring/summer patterns are superb. These are the kinds of clothes that your child can wear to the playground, to a nature walk, to the beach, or just for hanging around at home! As for the autumn/winter collection, the jackets are cute and practical for colder weather. The other items are also aesthetically pleasing but might only work for families who live in temperate climates.
After the picture catalogue, we get to the meat of the book: the instructions. Her instructions are concise yet complete, and easy to follow. For the intermediate and advanced sewist these garments are delightfully hassle-free; for the advanced beginner Mariko includes separate instructions for certain techniques such as building an armhole, making box pleats, gathering, and various stitches.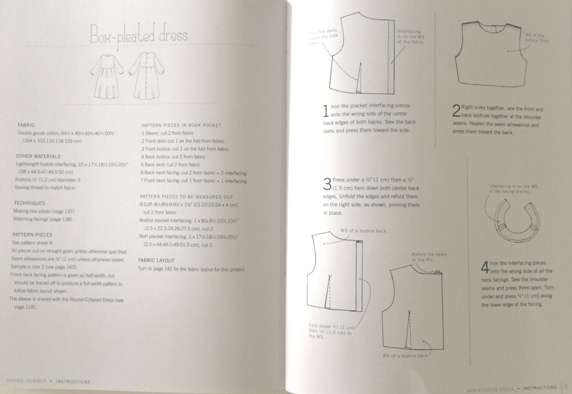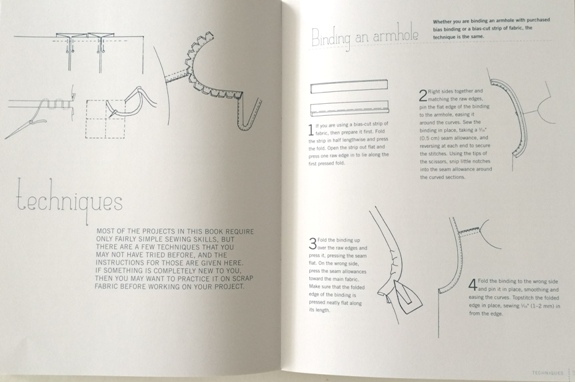 At the end of the book, Mariko includes her pattern size chart. Her patterns come in four sizes: 1, 2, 3, and 4, which roughly correspond to US RTW children's sizes 4, 5, 6, and 7.
All in all, this is a great book for Japanophiles, people who read Simply Sewn and wish to make a matching wardrobe for their children, intermediate and advanced sewists who want an easy pattern book, and advanced beginners who want to expand their horizons.
Giveaway!
One lucky PatternReview member has the chance to win a copy of Stitch Wear Play!
To enter, simply post a comment below telling us what type of garment you would like to sew for your child.
Book Giveaway will close on Midnight EDT on August 7th, 2015.
Eligibility
1. Have a picture for your PR icon (add one here!)
2. Be a member on PR for at least 1 month
Don't want to wait on the giveaway? Mariko Nakamura's Stitch Wear Play is available now on Amazon.com.
We were given a copy of Mariko Nakamura's Stitch Wear Play by Interweave/F + W for this giveaway.