Happy September 1st! Did you know that September is National Sewing Month? And to celebrate this month, we will be posting pattern hacks, tutorials and lots of other fun inspirational stuff on our blog. So be sure to add us to your RSS feed or Blog Reader.
Today I am sharing Quickie's Woven Ina Skirt.
As you know, the Ina Maxi Skirt is designed for stretch knits but it is a very versatile pattern. Quickie's beautiful floral and lace version is a great example of how to tweak it to get a slightly different look.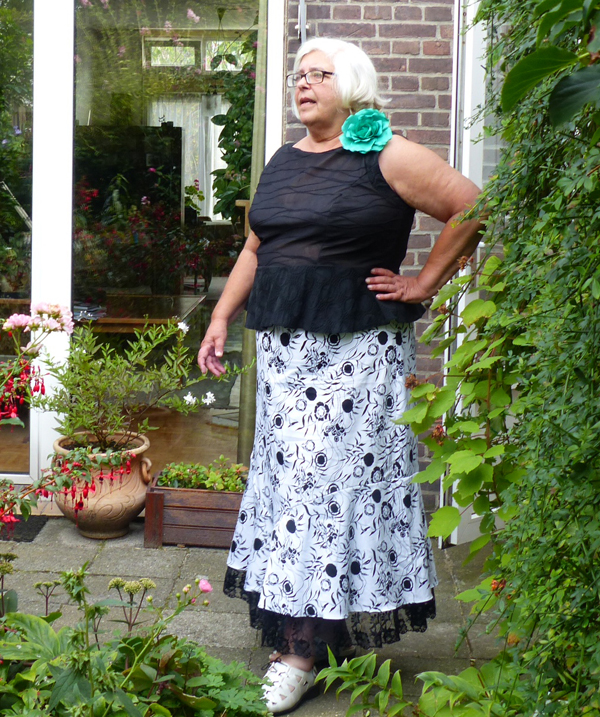 Fabric: Stretch Cotton Woven with a fair amount of stretch.
Pattern Mods: Since the stretch woven Quickie used had a good amount of stretch, she did't need to modify the skirt body. But because the waistband needs a fabric with good recovery to keep it in place, she decided to underline the waistband pieces with a stable knit. That worked wonderfully for her! Quickie also added an extra godet behind the black and white godet. She used a black stretch knit fabric.
Design Details: To add to the romance of the floral fabric, Quickie decided to add a strip of lace to the hem. Since the length of the skirt was perfect for her, to accomodate for the 18cm wide lace, she shortened the skirt by 9 cm. She wanted half the lace to peek out of the skirt.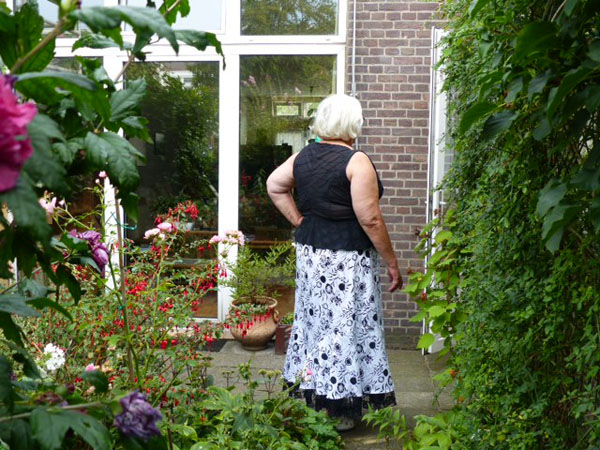 This is such an easy modification to the pattern and adds a lot of drama to the final result.
Thank you Quickie for sharing this with us. We know you are loving your Ina and we hear a lot more versions are in the works! We look forward to your reviews.
We featured Quickie (Marieke) as our Member in Focus earier this year. Read our exclusive interview with her.
Buy the Ina Maxi Skirt (available in Misses and Plus sizes in PDF or Paper format)
Related posts: Tester Photos, Official launch announcement