We all love patterns; they are the blueprints of the garments that we make. However, nearly all of us have to make at least some adjustments to the patterns that we use, whether it is to tailor the fit to our individual needs or it is to change the design of the garment. I myself have to make multiple adjustments to almost every pattern than I use. I am vertically challenged and have a ruler shaped body type; I live in a world where most patterns are made for people of average height who have an hourglass figure. Furthermore, as a cosplayer, I have to make design and aesthetic changes to patterns to achieve an accurate character portrayal. Looking back, there have been only three instances in my life where I did not have to alter a pattern.
So when I was given the opportunity to take the Pattern Work class by Sarah Veblen I was thrilled. Sarah makes doing pattern work super logical and easy!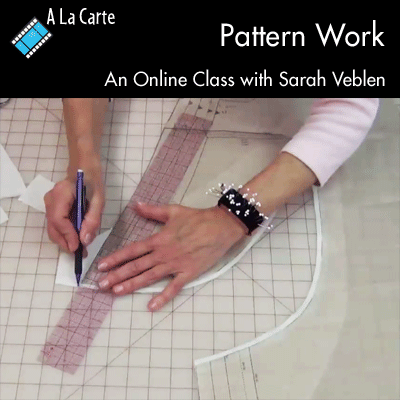 This course includes one free video, 11 a la carte videos, and six digital half-scale patterns. We feel that half-scale patterns are great for everyone to practice the pattern work techniques they learned in the video course.
Free – Walking Seams: Getting Started (14 min.) from PatternReview.com on Vimeo.
Sarah Veblen starts off with her free video, Walking Seams: Getting Started . This is an introduction to the concept of walking a seam and when it is necessary to do it. She explains it is when you compare the seam lines of two adjoining pattern pieces. Video 1 is a continuation of the free video and elaborates on how to walk seams when there are darts, ease, or a lot of excess fabric involved.

In the Video 2 , is all about truing the dart legs. This is used when the darts in a pattern make it so that the pattern piece edge is jagged. When you true the dart legs, it makes the pattern piece edge smooth. In Video 3 I learned how to draft curved darts which was amazing! She also talks about when this type of an alteration may be beneficial to the wearer.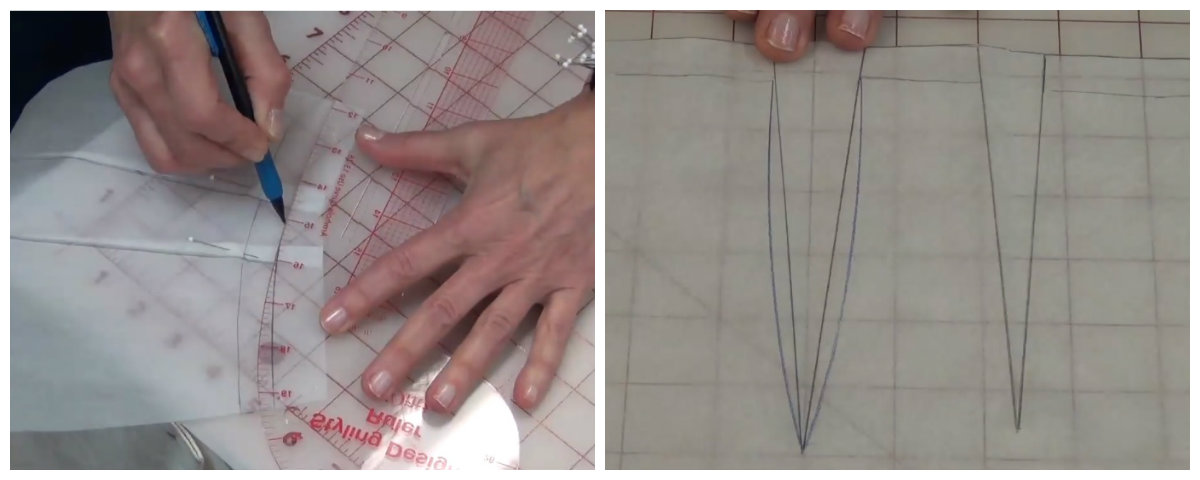 Video 4 teaches the viewer how to adjoin tricky seams. Video 5 is an assortment of tips to help you work with patterns without getting stressed out. Sarah talks about materials organization and useful tools that you might need for pattern work.

Video 6 talks about using garment rulers to blend patterns to fit your body shape. I found that this video was especially useful to me as I have a ruler shaped body and many of my skirts fit me correctly at the waist but are too roomy in the hips and the behind. I will use the long blend technique so that I can finally start making skirts that are size 10 in the waist but size 6 or 8 in the hips! This video is also really great for people who have a very pronounced hourglass or pear-shaped figure. You can use Sarah's techniques to make a garment with a smaller size in the waist and a larger size in the hips.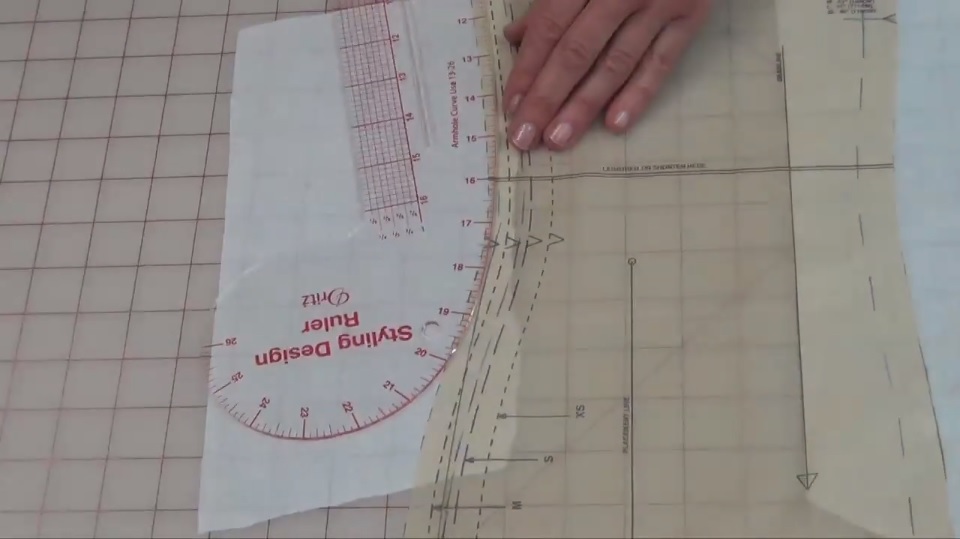 Video 7 is a guide to making horizontal balance lines. Video 8 teaches the viewer how to shorten or lengthen pattern pieces. This is super useful for those of us who are petite (like me!) or tall. You can also use Video 8 to learn about how to make closed and open wedge adjustments – perfect for those of us who need a full bust adjustment, small bust adjustment, full bottom adjustment, or swayback adjustment.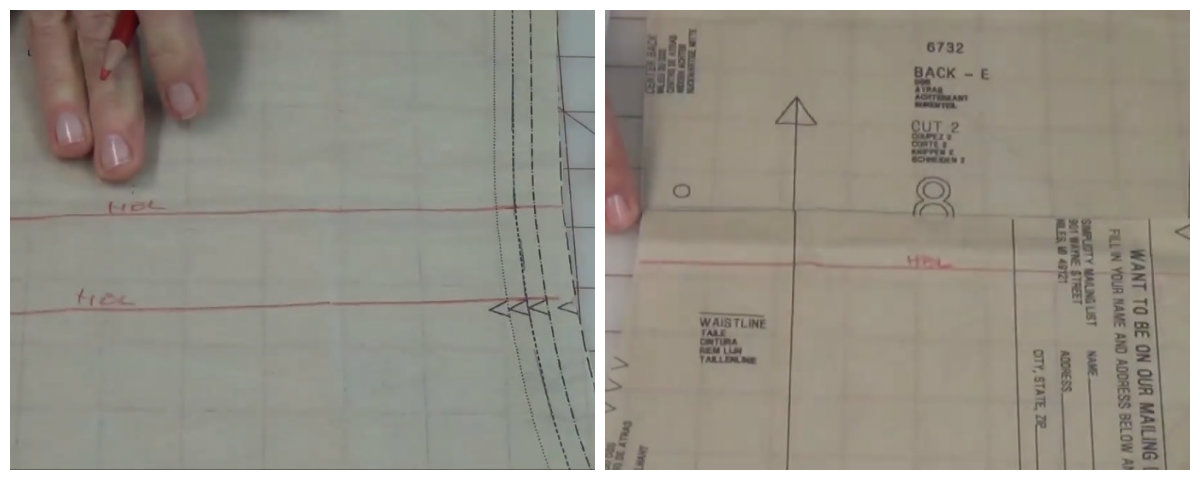 Video 9 teaches the viewer how to true hems on pants and sleeves. Video 10 is about how to move a dart, that is, how to make a dart in a different location than indicated on the pattern. It also teaches you how to make a French dart. Lastly, Video 11 is about dealing with large darts and making them less bulky.

While my personal favourites were Video 6 and Video 8, as they pertained to my personal fitting needs, I feel that people of all shapes and sizes have a lot to gain by taking this video course. Whether you are short, tall, apple shaped, hourglass shaped, pear shaped, ruler shaped, or have swayback, everybody has their own fitting issues and can help themselves by taking this course.
Free Video -- Walking Seams: Getting Started (14 min.)
Video 1 -- Walking Seams with Darts, Ease, and Excess Fabric (11 min.)
Video 2 --Truing Dart Legs (17 min.)
Video 3 --Drafting Shaped Darts (5 min.)
Video 4 -- Truing Tricky Intersecting or Adjoining Seams (11.5 min.)
Video 5 --Tips to Make Pattern Work Less Daunting (18.5 min)
Video 6 -- Your Ruler is a Powerful Tool (18 min.)
Video 7 -- Establishing Horizontal Balance Lines on Patterns (12.5 min.)
Video 8 --Making Length Adjustments (15 min.)
Video 9 -- Truing Hems (12.5 min.)
Video 10 --Transferring Darts to Different Locations (12.5 min.)
Video 11 -- Truing Large Darts and French Darts (15 min.)
Register for Pattern Work today!
Class Fee varies (Individual videos start at $5, $4.50 for Friends of Pattern Review members ). Includes all high-definition videos