Fashion Tips & Trends with Angela Wolf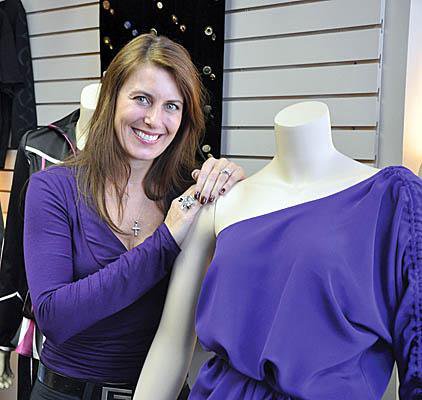 Angela Wolf is the designer and founder behind
ABO Apparel, Angela Wolf Ready-to-Wear and ABO Sport. An A-list clientele has given Angela more than fifteen years of experience dressing and fitting many diverse women and has enabled her to understand the different styles that compliment each individual woman.

Angela is writing a monthly column for PatternReview to help PR members track the latest styles and trends. Watch for her column every month!

Welcome to your monthly fashion update! Not only will you find the latest styles and trends, but I will include some pattern styles and fabric suggestions to inspire you to sew up a storm! Just remember not every fashion trend is for everyone, but that doesn't mean you can't use the trend as an inspiration to update your wardrobe. So let's get started with some ideas for spring...

Spring collections will begin arriving in stores this month. I find that hard to grasp since I live in Michigan and am currently staring at 3 feet of snow! Yet the rich, vibrant colors for spring are already warming up my bones. I can't tell you how ecstatic I was when I read that turquoise is considered the "color of the year", considering I have 2 bolts left from last year. Salmon pink and tropical blue are a few other colors that you might want to add to your wardrobe this season, not to mention these will easily adapt to your wardrobe staples. Check out
my blog for tips on choosing the color that is right for you. Wild patterns, colorful prints, and tie dye are still in the limelight…but be careful about the combinations or you might become an eyesore! I personally only wear one print at a time.

Asia is considered one of the main influences for designers this spring, so don't be surprised to see the mandarin collar making a comeback. I know we all have a few of those patterns in our stash. The maxi dress, flowing skirts, lots of silk chiffon lead to very feminine designs…very refreshing! Even pants are taking on a new look – wide leg with a higher waist. You will have to check back next month for tips on wearing these great pants.

The New Skirt Length

The biggest change I see this spring is the longer hem lines – many designers are showing below the calf and even to the ankle. Shorter tops and jackets are a great look with the longer, flowing skirts. A belted waist accent is another way to cut up the long design and give you some shape. Keep in mind that this is one of those trends that you need to tailor to your own body shape and overall proportion. If you find these longer lengths do not flatter your shape, try hemming just below the knee.

Dress Pattern Suggestions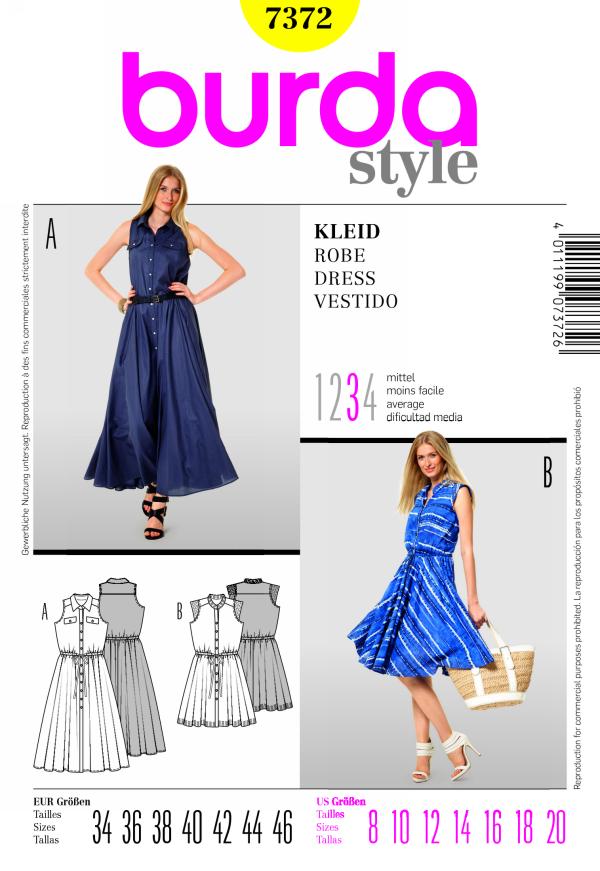 Burda 7372 is a style that looks good on just about everyone; this would be a great pattern to see how the longer skirt length looks on you.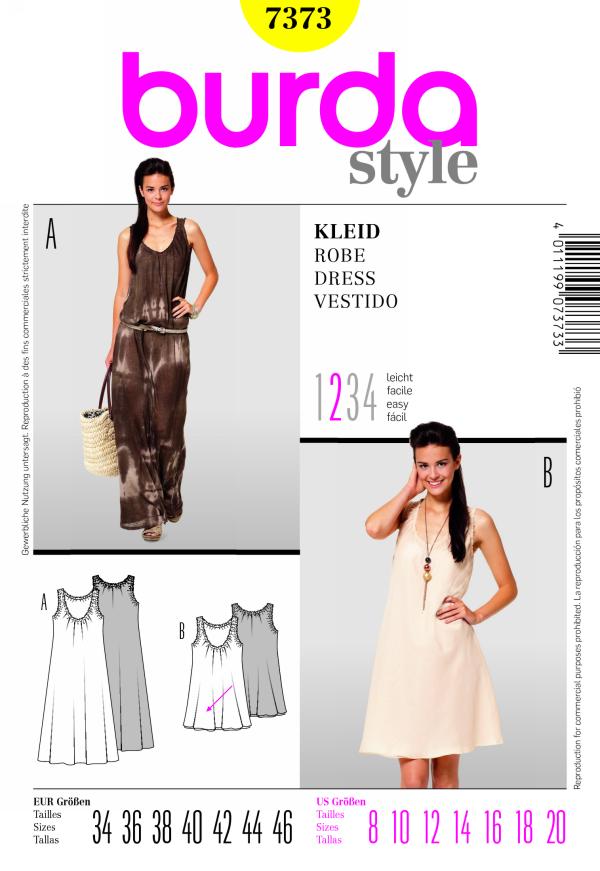 Burda 7373 would be a great dress out of a bamboo knit or silk jersey, I really like the belt for a finished look.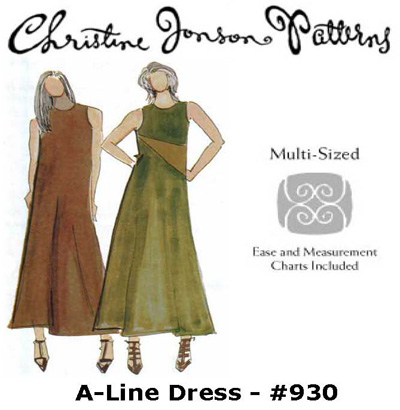 For those of you that would like to try the maxi dress but cannot conceive of accenting your waistline with a belt, I came across
Christine Jonson 930. View B with the asymmetrical accent will give the visual of a shape, so you won't need a belt. A soft linen would hang really nicely and keep you cool this summer.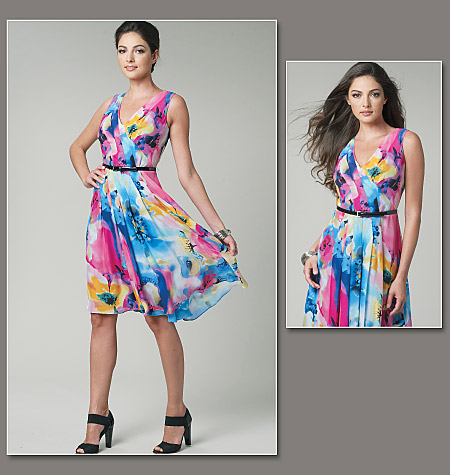 Vogue 1223 would be a fun pattern to sew out of a wild chiffon print. You could even try layering fabrics with one of the vibrant prints underneath with a sheer solid overlay.

Personal Styling & Fitting Questions

With more than 15 years of experience fitting women of every shape and size, I welcome your personal fitting issues and styling questions. Check back next month for tips on wearing the wide leg pant...

We recently chatted with Angela on PatternReview.

Read the chat announcement and Angela's biography.

Read the chat transcript.