Finally the event we anxiously wait for all year long. A PR Weekend! And this one's our FIRST Canadian PR Weekend. Under the expert guidance and planning of Mahler (Anne-Marie)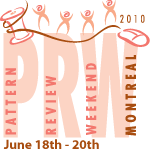 Where: Montreal, Canada
When: June 18th - 20th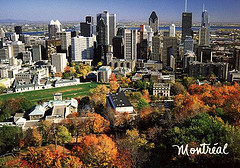 As you know, PR Weekend is a weekend get-away for PatternReview members held in an effort to bring the community closer and to support local sewing businesses.

And, like every year, this PR Weekend promises to be a fun-filled weekend with enjoyable activities, fabulous shopping and great food.

Interested in the history of PR Weekend?

Montreal is a fun, cosmopolitan city with many restaurants for all budgets. RESO, an underground 33 km network of shopping, theatres and subway stations lets visitors stroll impervious to the weather. Montrealers are known for their style, and there are ample opportunities to shop and observe the fashions (and buy fabric). The neighborhoods are charming and the museums the height of culture.


Read on to find out what has been planned for you!

Our guest speakers for this PR Weekend are

Kathryn Brenne, founder of The Academy of Fine Sewing and Design.

Jeanne Binet, founder of Jalie Patterns

accompanied by Emilie Fournier, Jalie Patterns.


PR Weekend will be held on the campus of the Université de Montréal (UdeM).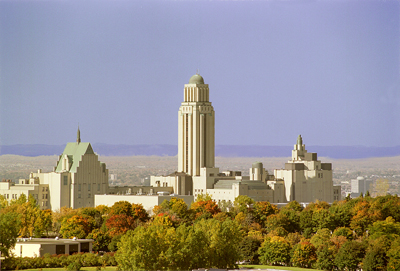 Accommodations will be at the Les Studios Hôtel, located on the campus of UdeM.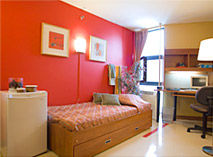 We have reserved a block of rooms at a special rate just for PR Weekend attendees. There are four room plans, ranging from $40 to $90 a night. All plans include breakfast.


PR Weekend registration fee is $110 (non-refundable) and includes:


Sewing seminar with Kathryn Brenne
Demonstration and chat with Jeanne Binet and Emilie Fournier
Cocktail garment contest
Friday and Saturday night dinner
Bus & conference room Rental
City tour


Sounds like fun?



Once you register, you'll receive more information about how to reserve your rooms.

When we've filled the spots, we WILL close the registration. Because we need to make a lot of arrangements ahead of time, we're going to close the registration on May 30, 2010. So make sure you register sooner rather than later.

Program

Friday, June 18
8:15 - 8:45 AM Registration packet pickup - Main Hall
9:00 - 12:00 noon Sewing seminar with Kathryn Brenne
12:00 - 2:00 PM Lunch Break [Restaurant available on Campus or on Côte-des-neiges]
2:00 - 4:30 PM Demonstration and chat with Jeanne Binet and Emilie from Jalie Patterns
5:30 - 7:00 PM Cocktail Dress/Outfit Contest - 4th Floor Glass Ateliers
7:30 PM Dinner - 4th floor glass ateliers

Saturday, June 19
8:15 AM Bus pickup for fabric shopping - UdeM dorms
12:00 noon - Lunch Break
4:00 PM Bus pickup and a brief guided city tour
5:15 PM Return to UdeM dorms
7:00 PM Fun Catered dinner at the dorms/Pizza and Fabric Show & Tell

Sunday, June 20
Optional - Sightseeing and self guided tours. Sites to see and places of interest will be included in your registration packet.

Montreal PR Weekend Organizer: Mahler



Volunteers

Post comments or questions here.