Chat with Connie Crawford, tonight (April 11th) 9 PM Eastern Time ( 6 Pacific, 7 Mountain, 8 Central)

Connie chats about Design, Fitting, and Patternmaking

Join us tonight, April 11th, at 9 PM for a chat with Connie Crawford.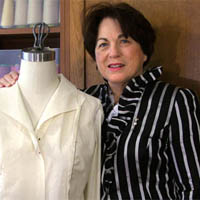 Connie is the designer and CEO of Fashion Patterns by Coni and creates clothing patterns for full-figured women in sizes XS-L and XL to 6X. She is also a published author and has been featured in Sew News, Threads and many other sewing publications. Connie also designs for Butterick Patterns.

The chat is open to all Friends of PR members. Chat instructions are posted on the home page.