Shop @ PR

Patterns, Books on CDs, Videos, Online Sewing Classes,
PR Buttons, PR Gifts and so much more!
Fabulous Fit® is formed by fashion designers who know that the most important part in fitting clothes, is choosing a dress form that matches your body! It's all about the fit!

Why fit clothes on a dress form if it doesn't even match a real body? Designers and manufacturers worldwide depend on the Fabulous Fit® dress forms to solve the age old problem of fit!

Jill Ralston has been a major player in the fashion industry and one of the founders of Fabulous Fit® Patented Fitting System, used by designers worldwide. Jill was also a speaker at the 10th annual PR Weekend in New York City.


Shipping Rates
US First Class
$12.00
US Priority Mail
Service not provided
International Mail
$55.00
Canada First Class
$55.00
Canada Priority Mail
Service not provided
Products by Fabulous Fit
Fabulous Fit - Fitting System
[ff-fittingsystem]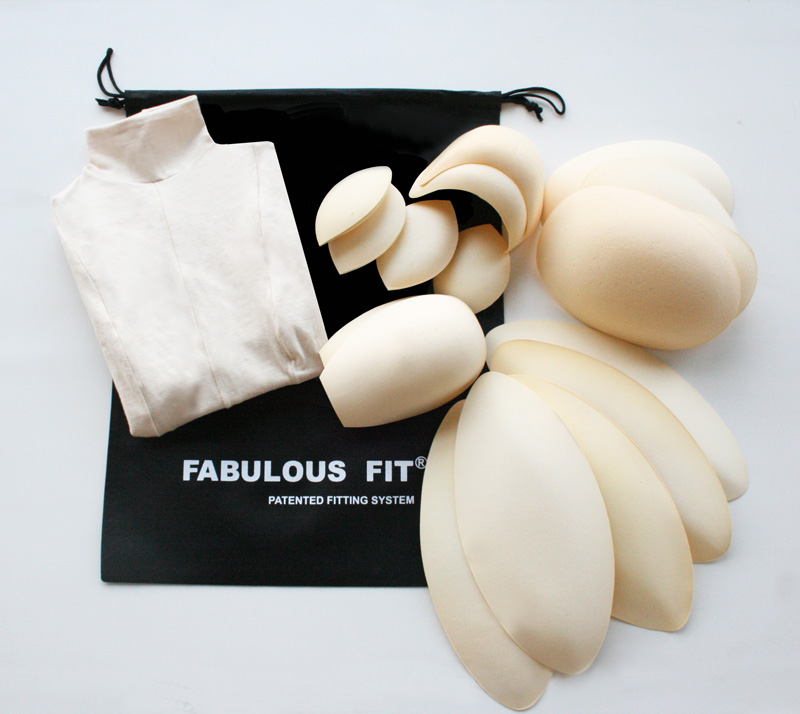 Larger Photo
Larger Photo
How it Works
The Fabulous Fit Fitting system is a patented fitting solution which works with any dressform! Package contains 17 contoured Pads and 2 Body covers.



This fitting syste will transform your dress form into your own silhouette. Just slip the contoured pads under the two body covers to make your dress form look like you.



Available in Sizes Small, Medium, Large and Extra Large. Please look at this sizing chart to choose your size carefully before placing the order.


List Price
Promo Price
Your Price
$69.00
$62.10
$62.10
Checkout
---
Copyright © 2013 PatternReview.com® , OSATech, Inc. All rights reserved.
Conditions of Use | Posting Guidelines | Privacy Policy | Contact Us